Planning consultant, Anthony Cogan discusses the recent review on the infrastructure Levy. Published by the Department for Levelling up Housing and Communities (DLUHC) on the 17 March 2023. Here we consider the implications of the Community Infrastructure Levy (CIL) as part of the levelling up and regeneration bill.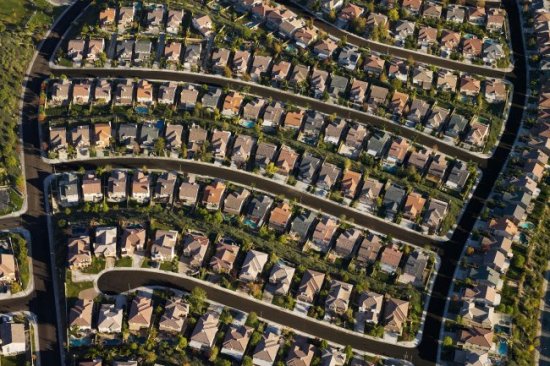 The DLUHC consultation is a key tenant of the Levelling Up and Regeneration bill currently at committee stage in the House of Lords. The Bill, if enacted as currently drafted will make it mandatory for local authorities in England to charge the Infrastructure Levy.
This is a significant step change with many local authorities in lower value areas currently opting not to adopt a CIL changing policy.
The mandatory requirement thus potentially increases the cost burden for developers, risking scheme viability upon sites which are already marginal.
Introduction of 'Right to Require'
A key element proposed is the 'right to require' where local authorities will be able to set out the proportion of the Levy they want delivered as affordable homes and what proportion they want delivered as cash for other infrastructure, such as schools or transport links.
Unlike the current system, the new Levy is non-negotiable, meaning that, local authorities will be able to set out how much of the Levy they want as affordable housing, removing the ability for developers to seek lower affordable housing percentages on the basis of viability.
Given the shortfall in affordable housing in the country, the proposed right to require may offer scope for more affordable housing to be provided. However, in practice there is a high risk that, the enhanced levy will simply make some development schemes unviable and thus stifle delivery.
Community Focus
It is also proposed that a portion of the Levy obtained is passed directly to communities as a 'neighbourhood share,' so communities can fund infrastructure projects directly. This could be useful for necessary infrastructure in communities.
Change Rollout
The consultation proposes a three-step process. Comprising of:
Indicative liability calculation, based on floor area (submitted with an initial application)
Provisional liability calculation and payment following a decision being issued, (before development is occupied) and
Final adjustment payment (following the completion of development).
There will be some exemptions with the new regime. The existing exemptions for self-build dwellings and residential annexes will be retained and publicly funded infrastructure will be exempt.
A reduced levy will also be applied for small sites, (less than 10 dwellings) and sites delivered via permitted development.
As this is going to be a significant change, it is proposed that the Levy will be introduced over an extended period.
About Evans Jones:
Evans Jones is a construction consultancy, with offices in Cheltenham, Reading and London which has been in practice for over 50 years. Evans Jones provides professional consultancy services to the commercial sector in the areas of Town Planning, Construction, Development, Building Consultancy, Disabled Access Consultancy (Equality Act) and legal obligations associated with construction and development.
Clients include: Ashford District Council, HSBC, Travelodge, NFU Mutual, British Airways, UCAS, University of Gloucestershire, Liverpool City Council, NHS Foundation Trust, Clarks Shoes, Bovis Homes, Midcounties Co-Operative, British Waterways, Severn Trent Water, Crest Nicholson, Cheltenham College and Cheltenham Ladies College.