Last week, the Department for Levelling Up, Housing and Communities published a revision to the National Planning Policy Framework (NPPF).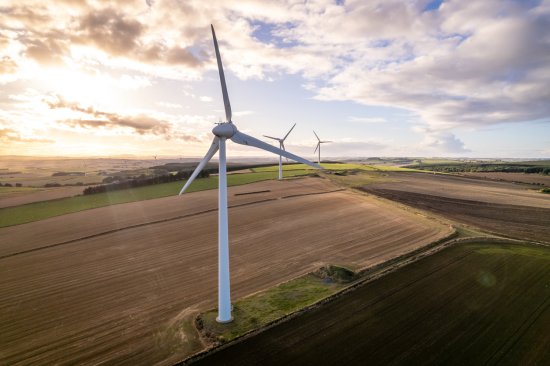 The changes introduced are focused solely on renewable energy, this coincides with the return of the Energy Bill to Parliament and follows a wider consultation on the planning system undertaken last year.
Focus on Renewable Energy
The main focus of the changes is on creating more opportunities for onshore wind development. Under David Cameron's government, onshore wind projects could only gain permission if they were identified as suitable in a neighbourhood plan and that planning impacts identified by local communities must have been addressed. These constraints were confirmed in a footnote added to the 2018 version of the NPPF. Due to these constraints, only 20 new onshore wind turbines were granted planning permission in the last nine years.
Previous Constraints
In the Ministerial Statement issued by Michael Gove, he stated "We have heard accounts that current policy has been applied in such a way that a very limited number of objections, and even at times objections of single individuals, have been taken as showing a lack of community backing." The changes made are intended to have decision-makers take a more balanced approach, considering the views of communities as a whole to prevent such situations from limiting future onshore wind development.
Assessing Public Support
Under the changes proposed, local communities have been given new opportunities to identify suitable locations, with such developments now able to be promoted through Local Development Orders, Neighbourhood Development Orders and Community Right to Build Orders. Further information will be provided this autumn on how public support for wind farms will be assessed and how communities that host wind farms could benefit from lower energy bills.
Limitations to the update
Given the ongoing issues of energy security and rising energy bills, solutions that can promote renewable energy are to be welcomed. The announced changes though do not go far enough in promoting onshore wind. Whilst the restrictions have been loosened, the NPPF still requires onshore wind farms to be located in areas identified in development plans or supplementary planning documents. This, in practice, still limits the areas where onshore wind farms can be located and means that there may not be enough investment at the scale needed to rapidly boost energy security.
The changes announced do not address the housing policy changes proposed in the consultation that was undertaken last December. The accompanying press release confirms that further amendments to the NPPF will be addressed later this year.
About Evans Jones:
Evans Jones is a property consultancy, with offices in Cheltenham, Reading and London which has been in practice for over 50 years. Evans Jones provides professional consultancy services to the commercial sector in the areas of Town Planning, Construction, Development, Building Consultancy, Disabled Access Consultancy (Equality Act) and legal obligations associated with construction and development.
Clients include: Ashford District Council, HSBC, Travelodge, NFU Mutual, British Airways, UCAS, University of Gloucestershire, Liverpool City Council, NHS Foundation, Clarks Shoes, Bovis Homes, Midcounties Co-Operative, British Waterways, Severn Trent Water, Crest Nicholson, Cheltenham College and Cheltenham Ladies College