We are appealing for support from the business community to unite together to support our NHS workers.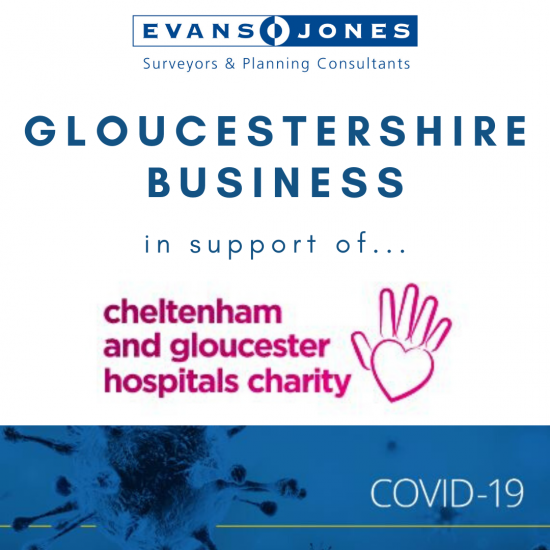 Evans Jones have launched an appeal asking Gloucestershire businesses to unite together to support the NHS staff who are our heroes fighting the COVID-19 outbreak.
Cheltenham and Gloucester Hospitals Charity support Gloucestershire Hospitals NHS Foundation Trust and the amazing NHS staff who are going the extra mile in these unprecedented times. The charity are providing all kinds of care and support packages, which will make the long shifts and the incredibly tough task faced by NHS staff - just that little bit easier.
You can make your donation here - all monies will go directly to the Cheltenham and Gloucester Hospitals Charity .
Any amount you can give, no matter how large or small, will provide essential support services to front-line staff, who are working round-the-clock to care for our community.
We hope you that in times like these, our local business community will pull together and we can show our appreciation.
Join with us - we are stronger together.