Commissioning an Access Audit is just the start. It's what you do with it next that really counts.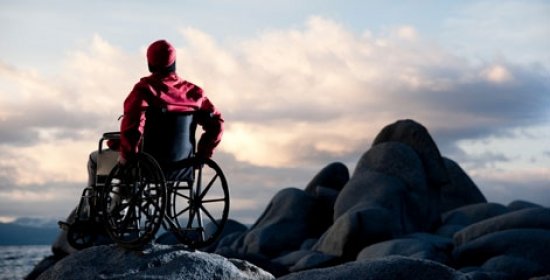 Ian Eggleton, Director of Access Consultancy shares his top tips on what to do with an Access Audit once you have one.
To date, we have completed more than 7000 Access Audits of all kinds of different properties but the truth is, for every client who contacts me to talk through the required works or even to ask me to design and manage them, there are at least ten who I never hear from again.
This leads me to assume that there are hundreds of Access Audits sat on dusty shelves somewhere, which are being ignored. As I say in my audit reports, simply having an Access Audit does not provide any protection to you under the Equality Act 2010 (the Equality Act supersedes the DDA). Acting upon it is what counts.
What is the Equality Act and how does this relate to the DDA?
The equality Act 2010 replaced the Disability Discrimination Act (DDA) but continues the requirements of the DDA in much the same way.
The DDA came into force in 1996, where it became illegal to discriminate against a disabled person for reasons related to his or her disability.
Provisions were brought in graduallly, but since 2004, all service providers and employers have been required to make reasonable adjustments to policites, procedures and physical features to prevent discrimination.
Below I have set out some tips outlining what to do with your Access Audit if you have one:
1. Read it!
You really need to read the report cover to cover to gain a full impression of the issues you face and to put each recommendation into context, rather than treating each item of work in isolation.
2. Clarify if you're not sure
If you don't understand any issues raised, pick up the phone and ask the consultant to explain. We are always happy to spend a few minutes with our clients to talk through issues and I feel that any reputable consultant should be willing to do so.
3. Get a Plan
The access audit should set out the barriers and recommend ways for removing them. It should also give you some idea of cost and prioritisation.
However, as we are rarely aware of your business aims, resources and plans,it is not generally possible for us to set exact timeframes. Thus you need to take the recommendations and work out a sensible program for their implementation.
A term you will come across is an Access Action Plan - this should set out what you intend to do and when and you should budget accordingly.
4. Get advice
If you really don't have the time or expertise to write a plan or to implement the works, get someone to do it for you. We are Building Surveyors and Planning Consultants so are in a good position to advise you on planning consent, listed buildings, building regulations and how to go about procuring the works and managing them - but not all consultants offer this service! Make sure your consultant is a member of the RICS or RIBA.
5. Stick to the Plan
Every business has to react to changing circumstances but make sure you spread the load of any unforeseen event across all parts of your business, rather than simply stopping your access action plan because it seems an easy target. If you do make changes, record the reasoning behind them and be prepared to justify them. Be aware you may be asked to defend your actions (or inactions) in a court if an action is brought against you so make sure the changes are justified and record why they were made.
6. Don't forget the human aspect
Our audits identify the human aspects of your service such as staff attitude and disability knowledge. In my experience, every Equality Act or DDA case I have been involved with, which has gone to Court or ADR, has included an element of poor customer service, leading to a disabled person taking their complaint further than they otherwise would have, regardless of the physical barrier experienced. Just like any other customer, people with disabilities should be treated reasonably. Building Managers are often property people who focus on the building and so this is an area which is often neglected.
7. Maintain what you have
Finally, make sure you maintain the facilities you have and keep training up to date, otherwise you may be wasting your money. I have seen the positive effect of well-designed adjustive works completely negated as a result of lack of maintenance and / or training.
A few examples:
Fitting hearing loops only for staff to switch them off.
Failing to regularly test hearing loops.
Failing to test evacuation chairs and train staff how to use them.
In summary, the key is to see the Access Audit as a starting point in making your service more accessible. If you take no action it will not protect you and will simply be a wasted opportunity.
To find out more about Access Audits or to discuss your requirements, contact Ian Eggleton.