Relaxed planning controls announced to enable pubs, restaurants and cafes to operate as takeaways during the outbreak.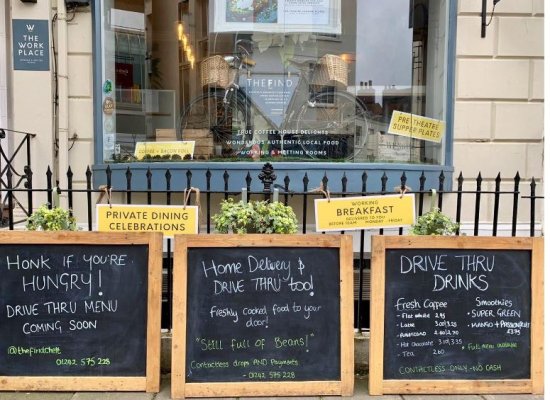 Chris Marsh, Senior Planner at Evans Jones, summarises yesterday's announcement by the Secretary of State for Housing, Communities and Local Government.
Current controls are to be temporarily relaxed to enable restaurants and pubs (Use Classes A3 and A4 respectively) to operate as hot food takeaways (Use Class A5) during the current Coronavirus outbreak. The rules will apply to England and Wales and will be formally introduced 'as soon as possible'.
The announcement follows official Government advice issued on Monday of this week, recommending that individuals avoid 'pubs, clubs and theatres' wherever possible, while not actually directing the closure of those facilities.
Planning permission would otherwise be required for any change of use to a takeaway, so the relaxing of controls allows businesses to continue trading and provide vital support for isolated and vulnerable people during the current crisis.
Many pubs and restaurants have already switched to providing such a service, and the relaxed rules will give a degree of certainty to businesses and communities, as well as local authorities responsible for enforcement of planning controls.
Together with willing volunteers able to offer doorstep delivery of food and essentials to isolated and vulnerable people locally, the flexibility to offer takeaway on a temporary basis will enable pubs, restaurants and cafes to continue serving a crucial social function in communities, as well as providing a vital income stream at a time of considerable uncertainty.
The measures come amidst other government guidance intended to minimise obstacles to ensuring a steady supply of essential goods. In planning terms, this is likely to mean the temporary non-enforcement of conditions restricting delivery times for supermarkets, for instance, which could otherwise severely hamper retailers' ability to restock their shelves.
The full Government press release can be found here and further advice on how to take precautions against the spread of the virus can be found on the NHS website.