Evans Jones return with their latest in a series of seminars for property professionals.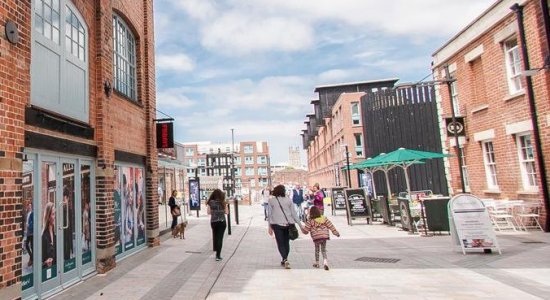 This informal breakfast forum is hosted by Evans Jones, along with Tayntons Solicitors and Quattro Architects for those involved in Commercial Property in the local area.
The forum will focus on the Future of the High Street - how town centres must evolve to meet the changing shape of retail and the implications for the property sector.
Join us for breakfast, networking and an update from the experts at the beautiful Llanthony Secunda Priory.
1. The Future of the High Street - Evans Jones
David Jones, Managing Director - David will examine how our town centres can evolve to become buzzing centres with a a range of uses, including leisure, retail and office premises.
2. Landlord and Tenant - Tayntons Solicitors
Jaron Crooknorth, Partner, Commercial Property - Jaron will take a look at landlord and tenant perspectives in relation to the high street and what to be aware of within the leases or different forms of ownership.
3. Designing the High Street - Quattro Architects
Jonathan White, Senior Associate - Jonathan gives his view on effective mixed use design for rejuvenating Gloucester City Centre and beyond.
Come along and join us for breakfast and networking whilst hearing more about this topical issue.
Places are limited, book today via Eventbrite or email events@evansjones.co.uk.