Team Evans Jones adapt to the new routine and get on with business as usual with our teams progressing sites across the country.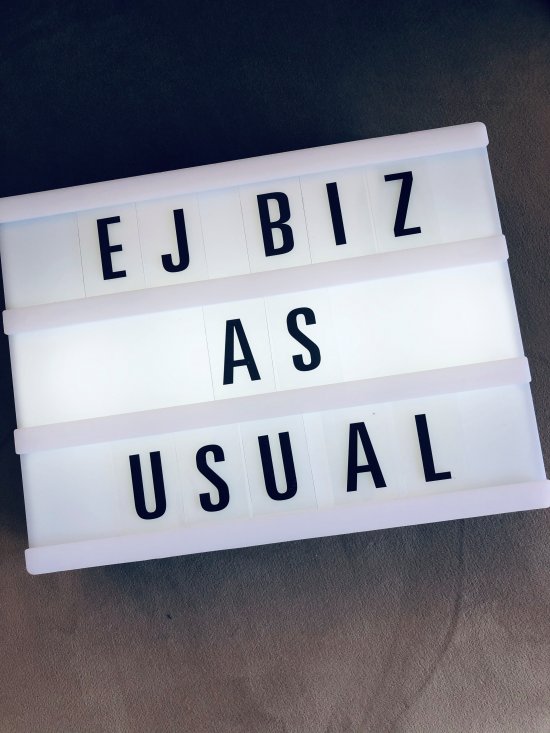 This has become the 'new normal' for businesses up and down the country, adapting to life working from home. Our daily 10:10 catch up has gone online and we're keeping in touch with clients via video conferencing - Zoom, Microsoft Teams, Skype etc. are everyone's best friend right now!
So, the wheels keep on turning and our teams are progressing and taking on new projects across the country - from their home offices!
Planning:
The Planning team have been kept busy, with over 10 applications submitted within the last week. We are closely monitoring the position of local authorities in relation to their ongoing arrangements/processes and we very much hope that the wheels will keep on turning and enable us to progress approvals through during this difficult time.
We have a number of projects for our key Education clients which are still very much ongoing and as new sites come on-board, we are continuing to visit sites and premises, where social distancing can be guaranteed.
Project Management:
We have a number of ongoing live sites for our large project clients. New Travelodge hotels in Poole, Bristol, Faringdon and London have been keeping our Project team busy, whilst closely monitoring the situation regarding the government guidance on construction sites to ensure that a responsible approach is taken.
We also have a number of new projects coming on-board, which we are continuing to progress, within the parameters of the current situation.
Disabled Access/Building Surveying:
Desktop appraisals of new schemes are keeping our Access Consultants busy with new hotels, hospitals and zoo enclosures currently on the table. Our Surveyors and Disabled Access Consultants continue to carry out inspections for access audits and building surveys (of all sorts), where we can do so in compliance with social distancing guidance.
Typically this is possible where the building or site is vacant, which many are at the moment. We've been everywhere from country parks and remote barns to vacant office buildings in central London!
We review the guidance daily and the wellbeing of our staff, customers and the general public is paramount but, subject to some restrictions it can be done! If in doubt, call us and we can walk you through the process and precautions.
If you require any help or advice, our team can be contacted via phone or email in the normal way or face-to-face via Zoom or Microsoft Teams.