The Ministry of Housing, Communities and Local Government has given notice that they will allow the proposals to proceed following the approval at planning committee.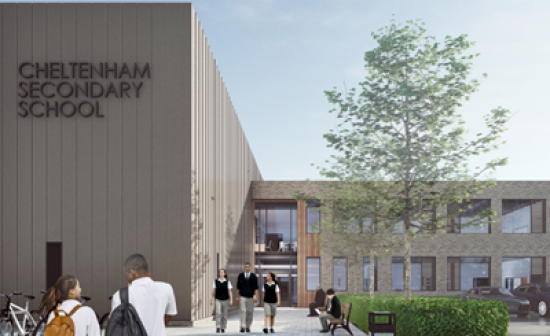 The application was submitted by Evans Jones on behalf of Gloucestershire County Council and was approved at Planning Committee in May.
The latest decision from the Secretary of State is the final green light for the new secondary school at Farm Lane, Leckhampton to proceed to the next phase of development.
The Secretary of State considered third-party requests to call in the application for their determination and having carefully considered the case against call-in policy (as set out in the Ministerial Statement by Nick Boles on 26 Oct 2012).
The policy makes it clear that the power to call in a case will only be used very selectively and that the Government is committed to give more power to councils and communities to make their own decisions on planning issues, and believes planning decisions should be made at the local level wherever possible.
In deciding whether to call in this application, the Secretary of State has considered his policy on calling in planning applications. This policy gives examples of the types of issues which may lead him to conclude, in his opinion that the application should be called in.
The Secretary of State has decided not to call in this application. He is content that it should be determined by the local planning authority. The project will now enter the development phase, with Kier Construction as lead contractor.
David Jones, Head of Planning at Evans Jones commented:
"This is a significant step forward in progressing the project to the next stage. As a team we have worked tirelessly on the proposals and it is exciting to see them reach this stage today. We look forward to the next stages and delivering a fantastic new school for Cheltenham."
The new school will provide much-needed school places for 900 pupils and is scheduled to open in September 2022, with pupils being housed in temporary accommodation from September 2021.
If you have any queries on the new secondary school, contact David Jones, Head of Planning or Gloucestershire County Council.