We are seeking a Disabled Access Consultant based in London/South East, but working nationwide.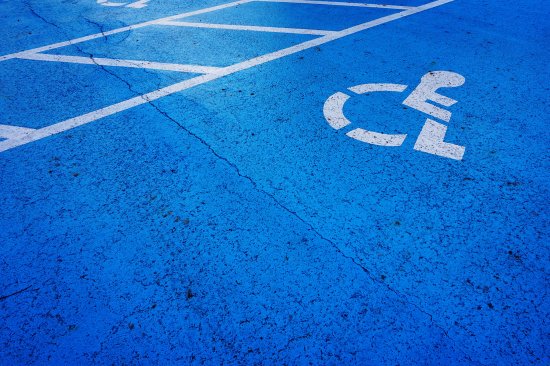 The Opportunity:
We are looking for a Disabled Access Consultant to join our Disabled Access team working with the Director in Charge, Ian Eggleton to expand the division into new business and services. Our work takes us all over the UK, but we envisage you primarily working in and around London and the South East.
Your location is not that important to us and we are happy to be wholly flexible in your working arrangements but you need to be happy to travel across the whole of the UK.
Projects:
The role will primarily involve the delivery of Disabled Access Audits, Accessibility Guides, Design Appraisals and Disabled Access Strategies/Statements. There is also the opportunity to deliver Disabled Access Training to clients and fellow professionals for the right candidate.
You will also work with the Director in charge to develop new business and foster existing and new client relationships. Our clients range from small businesses to multi-national companies. You may be dealing with one site, or several hundred. The workload really is diverse and we see this as part of the appeal of the role.
Whilst we do audit large portfolios you can expect to work for; schools; hotels; pubs; museums; country parks; stately homes occupying brand new buildings to scheduled ancient monuments.
Principal Duties
Access Audits

Design Appraisals

Accessibility Guides
Personal Qualities:
This is a client-facing role so you need to be a great communicator both verbally and in written form.
You need to be self-motivated with good time management skills.
You will be given responsibility for delivery 'day one' so will need to be self-reliant with the ability to work, and make decisions independently.
Essential Skills and Experience:
Auditing large and or complex buildings and environments.
Design appraisals of large and/or complex buildings and environments.
A detailed understanding of how the Equality Act applies to different buildings and environments.
Grasp of the client brief and the ability to change your approach dependant on the client's needs.
Construction knowledge – you must understand how buildings go together and how other, non-access related legislation impacts on your advice.
You must be IT literate, able to use all of the usual Microsoft Office software as well as being readily adaptable to new technology. We use tablets to collect site data using a bespoke software package which you will need to use 'day one'
Desirable Skills and Knowledge:
Preparation of Accessibility Guides for tourism and leisure businesses.
Preparation of Access Strategies and Statements for large and or complex schemes at both planning and building regulation stages.
Delivery of training courses and seminars to clients and other professionals.
Stakeholder engagement and working with Access Groups.
Expert witness experience.
Qualifications
Ideally you will already be a Consultant Member of the National Register of Access Consultants or very close to becoming one.
A construction-related qualification is also desirable, although not essential if you can demonstrate good construction knowledge.
Training
Full training will be given on the use of our bespoke reporting software.
We are happy to support all reasonable training needs provided these align with the aims of the business. If you do not have a construction related qualification we would be willing to offer training to help you to get one.
Rewards and Benefits
Competitive salary and benefits package to include:
Private Healthcare*
Death in Service benefit*
Car Allowance
Sabbatical (after 6 years service)
Laptop (full remote working available)
Mobile Phone
Performance related bonus scheme
Non-contributory Pension
Flexible hours/working arrangements
*Subject to completion of probationary period
Interested in this role?
Send your CV and letter via email, telling us why you are the right candidate for the role. Your letter should be a maximum of one side of A4.