Property Professionals from across Swindon & Wiltshire joined us for the latest in a series of breakfast seminars.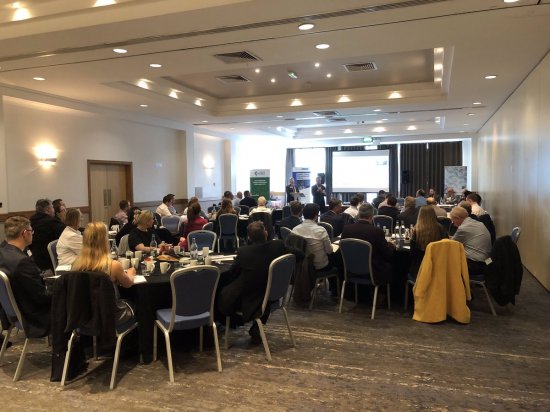 The event, attended by over 50 delegates from a range of businesses across the region, was held at the DoubleTree by Hilton, Swindon on Wednesday 12th June. Local businesses in attendance included Loveday, Thrings, Peter Brett, Hills Homes and Capital Land Property Group.
Guests enjoyed a morning of networking over a sit-down breakfast before turning their attention to our property and development experts.
The seminar was chaired by David Jones, Managing Director and Head of Planning at Evans Jones, who welcomed attendees and introduced the line-up of speakers. Special thanks to Tim Major from The Thames Valley Chamber, who began with a short message about the chamber's work throughout the region.
The first of our experts to take to the floor was Paddy Bradley from the Swindon & Wiltshire Local Enterprise Partnership (SWLEP) who discussed future growth prospects within the local area.
Next up, Principal Planner at Evans Jones, Mark Campbell questioned whether the planning system is still fit for purpose in the 21st century and discussed the capability of delivering future housing demand.
Finally, Jonathan Kerr from Kerr Office Group rounded up the morning by looking at the latest trends in developing efficient workspaces.
A question and answer session followed the seminar which sparked an interesting debate about how the planning system reacts to technological changes.
You can find a copy of the presentation here.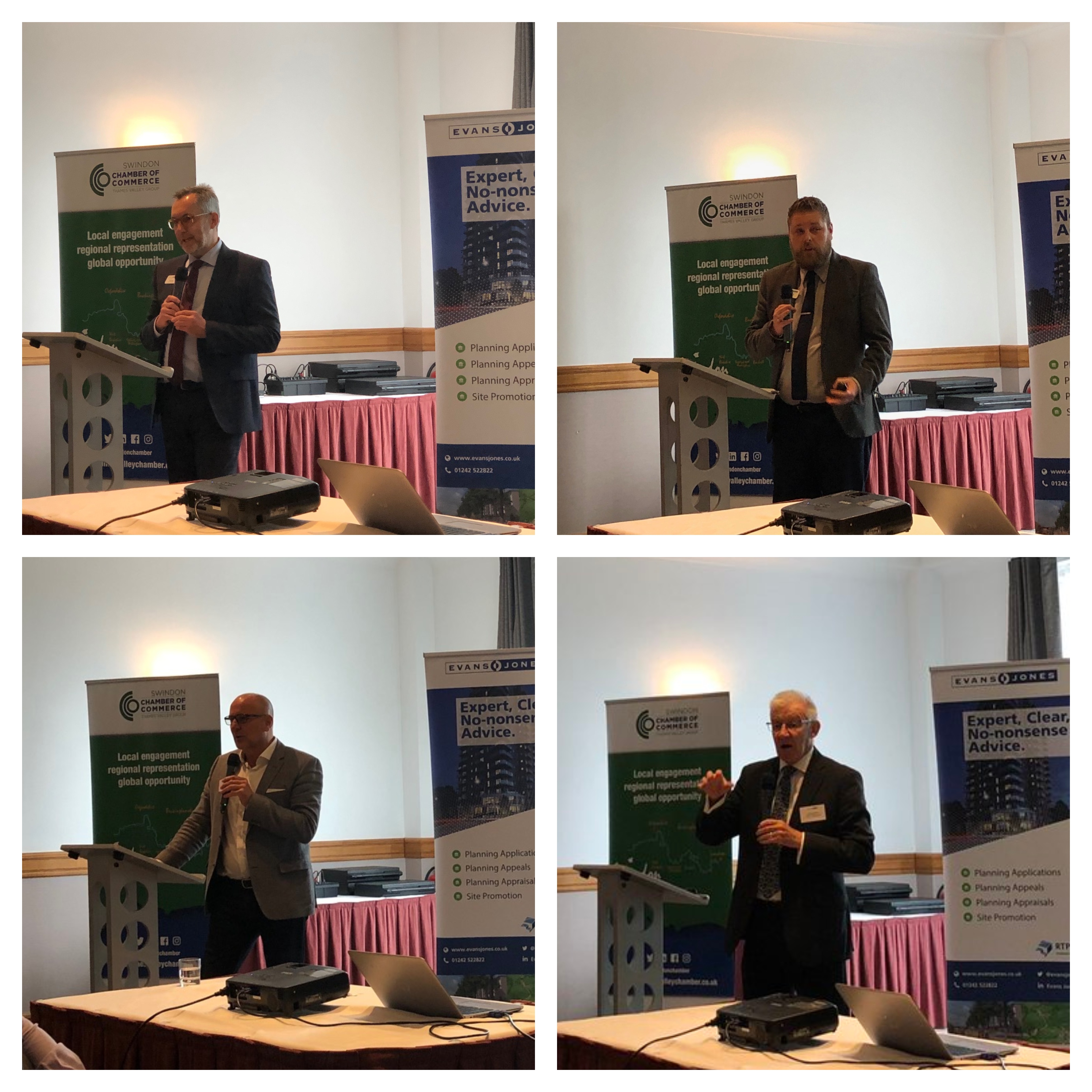 We hold regular Property Forums in various locations across the UK including West Berkshire, Swindon and Cheltenham. Please keep an eye on our website and Twitter for future events.
For more information on our Planning Consultancy services, you can contact us here.