David Jones, Head of Planning provides an update to previous August blogs.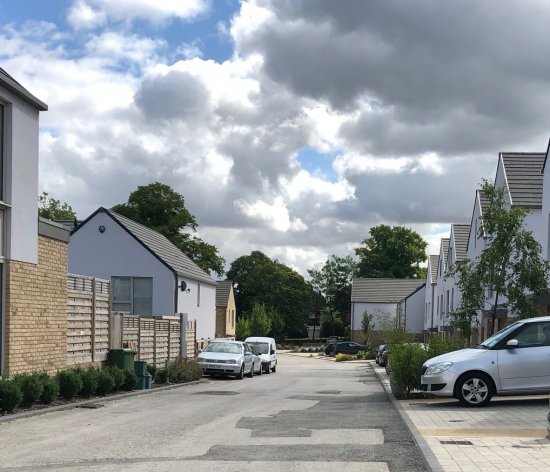 As a continuation to our previously published blogs on 1st Aug and 13th Aug 2018, we have been monitoring Government response following the initial Department for Transport Advice Note, in respect of the approval of shared use spaces (i.e roads upon which cyclist, pedestrians and cars share the same road space).
The reaction of highway authorities nationwide has created massive uncertainty in the industry, with some authorities effectively refusing to support any proposal which included a shared use road surface (even on schemes of 2 new dwellings), whilst others took a more pragmatic approach, particularly in respect to residential development schemes.
On 28th September, the Minister of Housing, Communities and Local Government issued further clarification, reinforcing the July National Planning Policy Framework (NPPF) and emphasising the importance of prioritising walking and cycling and addressing the needs of people with disabilities and reduced mobility.
You can read the letter from Transport Minister, Nusrat Ghani and Housing and Planning Minister, Kit Malthouse here.
The Inclusive Transport Strategy asked local authorities to pause the introduction of new shared use space schemes featuring a level surface, which are at the design stage. The Government have now clarified that the moratorium on the use of shared use spaces does not apply to development schemes that are currently at the planning stage or beyond.
This means that any application which is currently submitted and with an authority awaiting determination, may be progressed even where it includes a shared use space.
The Government have further confirmed that the pause upon the approval of shared use space does not apply to streets within new residential areas or the re-design of existing residential streets with very low levels of traffic - namely appropriately designed mews and cul-de-sacs which take into account the relevant aspects of the NPPF and associated guidance.

It is satisfying that our interpretation of the guidance, as set out within our previous blogs, has now been confirmed by the Government.
In respect to residential development, this revised guidance takes us back to the same position in terms of highway design upon residential estates, as applied prior to the issue of the moratorium.
David Jones, Head of Planning at Evans Jones comments:
"Following the initial Dft announcement in July, many schemes have been needlessly re-designed or re-configured to ensure that highway authority objections have been lifted. This has undoubtedly delayed some developments. However it is encouraging that the Government have taken prompt action to clarify this matter and avoid further delays and backlog in the planning system, particularly where such high pressure exists for the delivery of new housing."
If you have been promoting a scheme for residential development and were required to re-design to address the initial Dft guidance as interpreted by the highway authority, then our recommendation is that the opportunity exists now to revert to a shared use scheme.

In most circumstances, this can be achieved via the submission of a 'Section 73 Planning Application', substituting revised plans. In cases which are subject to appeal, it will be for the individual Inspector to consider whether a re-designed scheme can be achieved via planning condition or alternatively leave it for the Appellant to amend post-decision, should the appeal be allowed.
For further advice on the planning implications of this latest Government guidance, please contact David Jones or a member of our Planning team.