Evans Jones are holding a community engagement event on 27 June to display final plans for a new Cheltenham secondary school.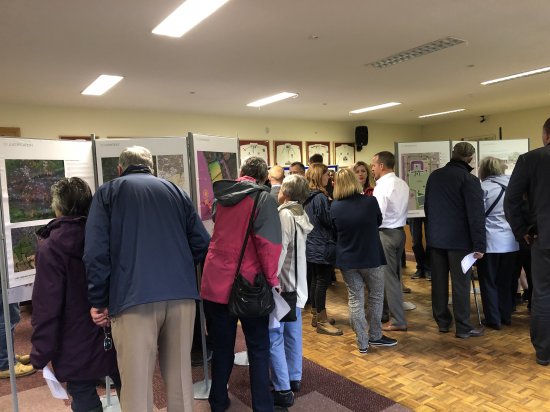 Evans Jones are working on behalf of Gloucestershire County Council to manage the planning process and following the first public event on 13th June where initial designs were displayed, there will be a second event on 27th June to display the final plans ahead of the planning submission.
The school is to be built on land situated at the junction of Farm Lane and Kidnappers Lane in Cheltenham. Click here to view site location plan.
Date: Thursday 27 June, 4.30pm - 8.00pm
Venue: Hatherley & Reddings Cricket Club, North Park, Shurdington Rd, Cheltenham, Gloucestershire, GL51 4XA.
Invitations have been sent to local residents, however everyone is welcome to come along.
Representatives from Gloucestershire County Council, Balcarras Academy Trust, and members of the design team will be available to answer any questions.
David Jones, Head of Planning at Evans Jones commented:
"We are delighted to be working on behalf of Gloucestershire County Council to bring a new secondary school to Cheltenham. There is a continuing need to increase the number of secondary school places in Cheltenham and the new school will help to meet this increased demand. We look forward to welcoming members of the community to the engagement events and will be on hand to answer any questions that attendees have on the final design that will be submitted for planning."
Evans Jones will submit a formal planning application to Gloucestershire County Council later this year.
The current timescale for the opening of the new school is September 2021 (subject to planning consent) and the school will open to new Year 7 students only. The school is not expected to take children in other years groups at that time and will take a new cohort of year 7 children each September thereafter. A more detailed timeline will follow.
If you have any queries or would like more information please contact David Jones of Evans Jones Ltd on 01242 522822 or david.jones@evansjones.co.uk