New regulations due to come into force will allow the demolition of vacant buildings and rebuild for residential dwellings.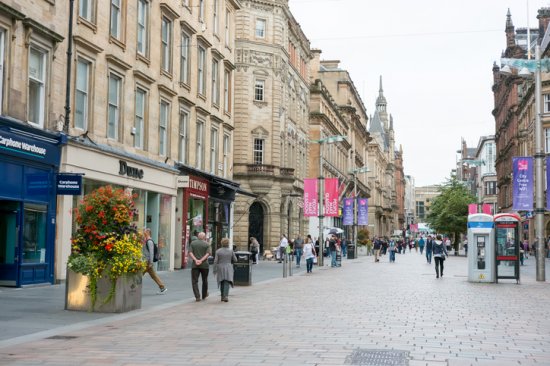 Further changes to the GPDO have recently been approved under the Town and Country Planning (General Permitted Development) (England) (Amendment) (No. 3) Order 2020. This amendment was passed through Parliament on 22 July 2020 and will come into force on 31 August 2020.
This follows the announcement of the Secretary of State in "Planning for the Future" on 12 March 2020 that the government would consult on the details of a proposed right which would allow "vacant commercial buildings, industrial buildings and residential blocks to be demolished and replaced with well-designed new residential units which meet natural light standards."
Under this amendment, Class ZA will be added to Part 20 of the GPDO, allowing for the demolition of existing vacant buildings (vacant for a period of at least 6 months) subject to new dwellings being constructed in their place. The new permitted development right applies to purpose built detached blocks of flats and single detached buildings in B1 use class (e.g. offices light industrial buildings).
Limitations apply in terms of the age of building that can be demolished, the location of these buildings, the height of the new building and the footprint of the new building.
As the explanatory memorandum published alongside the regulations states "To stimulate regeneration of our towns and cities and deliver additional homes more easily as part of the Government's response to the Covid-19 pandemic, that right is now being brought forward at pace and without further consultation on the detail of the right. The Covid-19 pandemic has resulted in a downturn in the rate of construction and a reduction in planning applications.
In his 30 June 2020 economy speech, the Prime Minister announced a package of radical planning reform. The accompanying No 10 press release (PM: Build, build build) set out the Government's ambitions that "builders will no longer need a normal planning application to demolish and rebuild vacant and redundant residential and commercial buildings if they are rebuilt as homes". The right will support businesses and wider economic recovery by removing the red tape associated with making planning applications and will speed up the delivery of additional new homes."
It is hoped though that these changes in permitted development rights will help to increase the housing supply at a time when housing is vital and will ensure that these dwellings are of a high quality. By making it so a building can only be demolished if a new residential building is put up in its place, the changes can allow for greater numbers of buildings and can avoid situations where buildings are demolished, only for the lot to remain vacant. The changes are aimed to revitalise the high street at a time where its future is in doubt by reducing the number of vacant properties.
David Jones, Head of Planning at Evans Jones commented:
"The ability to demolish existing vacant buildings and rebuild with new housing is a very positive step, whilst under current regulations those vacant buildings could have been converted to residential use, it is fair to say that such conversions were often of poor quality and failed to improve the standard of design more generally within an area. The new right (where applicable) provides an opportunity to construct efficient well-designed homes and significantly boost the supply of new housing"
If you have any questions in relation to this article or would like further details of the allowances of the new regulations, contact David Jones, Head of Planning.