What are the key changes that you need to consider when developing your site?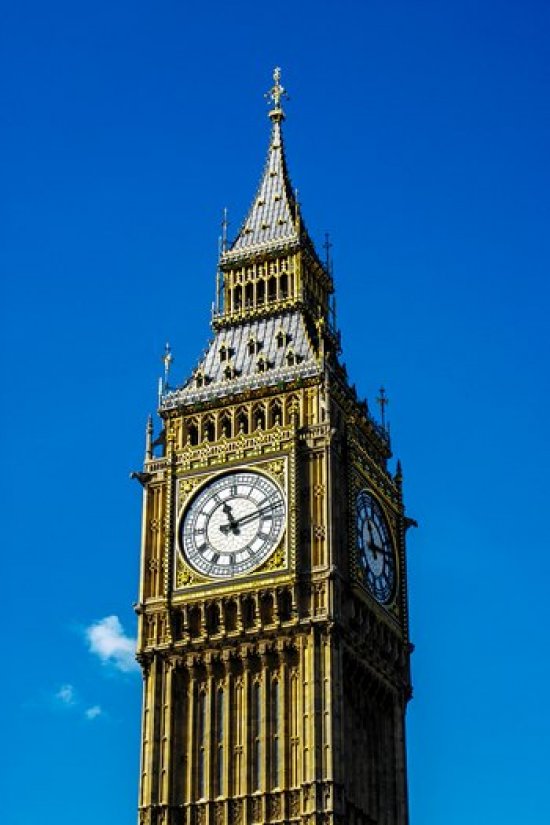 Following our initial review of the revised NPPF that was published by the government on 24th July 2018, our Principal Planning Consultant, Mark Campbell, highlights some of the key changes that you need to consider when promoting developments.
The revised NPPF has signalled the biggest change to national policy since its introduction back in 2012. Whilst some of the changes merely cut and pasted text straight from the Planning Practice Guidance into the revised NPPF, other alterations represent fundamental policy changes that will have an impact on development proposals.
Here, we look at 5 key changes that will impact on developments coming forward:
1. Affordable Housing
Paragraph 63 of the revised NPPF sets out when affordable housing should be sought from developments. It is clear the Government have attempted to bring across previous guidance on the matter that was contained in the PPG. However, this is not what has actually happened. The guidance announced via ministerial statement and that reflected within the PPG confirmed thresholds of 10 or less dwellings or a combined floor space of 1,000sqm, with an optional lower threshold of 5 or less in designated areas.
The revised NPPF states that affordable housing should not be sought on residential schemes that are not major developments, again with the lower threshold for designated areas.
The key difference here is the term major developments. The glossary contained in the revised NPPF confirms major development to be the same description as provided by the DMPO, that being 10 dwellings or more, or sites over 0.5 hectares in size. This is clearly different from the previous PPG guidance (that has yet to be updated). At this stage it looks like the Government has dropped the threshold by one unit (thus affordable is now triggered at 10 dwellings rather than 11) and replaced the 1,000sqm trigger with a site size trigger of 0.5 hectares instead.
Clearly, in authority areas where policy is up to date (and in line with previous guidance) it is likely those thresholds will continue to be applied. However, anywhere else it would seem that Government policy has changed on the matter and this could see authorities re-evaluating current applications. At the very least it affects proposals about to be submitted.
Our Comment:
There is an opportunity here for developments that would have previously been caught by the 1000sqm threshold. This is particularly relevant when developing sites of larger executive homes which would normally be less than 10 units but could have a very sizeable combined floor space. On the flip side there seems to be a reduction in units and you now need to be mindful of your site area.
2. The Tilted Balance
Formerly known as paragraph 14, the tilted balance in the revised NPPF is provided by paragraph 11 (c) (d). The wording in the paragraph has been altered as have the associated footnotes. The paragraph now reads (with my emphasis):
For decision-taking this means:
c) approving development proposals that accord with an up-to-date development plan without delay; or
d) where there are no relevant development plan policies, or the policies which are most important for determining the application are out-of-date, granting permission unless:
i. the application of policies in this Framework that protect areas or assets of particular importance provides a clear reason for refusing the development proposed; or
ii. any adverse impacts of doing so would significantly and demonstrably outweigh the benefits, when assessed against the policies in this Framework taken as a whole.
It remains to be seen what is meant by "policies which are most important" and indeed who will decide that. It seems to me that this will be a serious area of contention between applicants and authorities. Also, should the tilted balance be engaged if protection policies of the revised NPPF apply (set out now in footnote 6 which also confirms this applies to NPPF policies and not the Development Plan) they have to give a clear reason for refusing development. This seems to be a higher bar than the previous test of "indicate development should be restricted" albeit given a steer that permission is refused.
Footnote 7 sets out when policies are deemed out of date for housing applications, this being when the authority cannot demonstrate a 5 year housing supply with the relevant buffer or where the Housing Delivery Test indicates that the delivery of housing is substantially below (less than 75% of) the housing requirement for the past 3 years.
It is also important to read paragraph 14 with paragraph 11. Paragraph 14 sets out the tests for the application of Neighbourhood Development Plans (NDP) when the titled balance is engaged. An NDP must meet all of the listed criteria to have the effect of significantly and demonstrably outweighing the benefits (the NPPFs test) of the development when a conflict with it exists. This paragraph seems to confirm that as part of the Development Plan, the NDP is out of date if the trigger in footnote 7 is met. As such, any conflict with the NDP is only given significant weight due to the need to apply paragraph 11(d)(ii) subject to paragraph 14 being engaged.
It is important to read paragraphs 11 and 14 in conjunction with the transitional arrangements set out in Annex 1 of the revised NPPF which currently has an impact on their application.
Our Comment:
The changes to the tilted balance are likely to cause significant litigation as seen with cases such as Suffolk Coastal. However, the main opportunity for developers is that there are now two reasons why housing policies can be deemed out of date. This could open up more opportunities for sites currently outside of settlement boundaries or not in area where development is currently supported by Development Plan policies. You must ensure that consideration is given to NDP's as this could lead to a reason for refusing permission.
3. Former Paragraph 55
One of the more noted paragraphs in the original NPPF was paragraph 55 as this provided the provision for the building of a dwelling of exceptional quality (a "Grand Designs" policy). In the revised NPPF paragraph 55 now relates to planning conditions with the former being covered now by paragraph 79.
Paragraph 79 contains much of the previous tests for the avoidance of new isolated homes in the countryside including the "exceptional quality" clause. However, the Government has added a new circumstance when permission can be granted, this being when the development would involve the subdivision of an existing dwelling. This is an interesting provision and at this stage it is unclear how this will reconcile with the majority of Development Plan policies that had similar exceptions to the original paragraph 55. Furthermore, there appears to be no limit on the subdivision so it seems quite feasible that if an original dwelling is big enough and otherwise capable it could be turning into multiple units.
Our Comment:
Along with the previous exceptions the revised paragraph 55 offers the subdivision opportunity. Whilst this may not be applicable to all dwellings in the countryside it does provide a further development opportunity that did not previous exist.
4. Efficient use of land
When the original NPPF replaced PPS3 (former national housing planning policy), the need for an efficient use of land including the need for minimum densities, was essentially lost. However, now it seems the Government are reintroducing such matters to assist with their ambitious goal of building 300,000 homes per year.
The revised NPPF contains a whole new section (section 11) entitled "Making effective use of land". Paragraph 118 of the NPPF sets out 5 points that planning policies and decisions should do to promote and effective use of land. One such point is to give substantial weight to the value of using suitable brownfield land within settlements for homes and other identified needs. There is also support for "upward extensions" to utilise airspace above existing residential and commercial premises where this is consistent with the prevailing height and form of neighbouring properties.
Paragraph 121 looks for local authorities to take a positive approach to applications for alternative uses on land which is currently developed but not allocated. This includes the use of retail and employment land for homes in areas of high housing demand.
Paragraphs 122 and 123 sets out the provisions for achieving appropriate densities. There is a clear steer to avoid low densities in areas where there is an existing or anticipated shortage of land for meeting identified housing needs.
Our Comment:
Within this section of the revised NPPF clear support is given to the re-use of brownfield land particularly with the "substantial weight" that should be attributed to its re-use. This provides a clear advantage to many sites within settlement boundaries when weighing up an application's merits in the planning balance. Further opportunities exist for upward extensions and the use of commercial sites for residential development.
5. Green Belt
It seems that the Government is still not ready to commit to any significant changes in Green Belt policy as reflected by the limited changes in the revised NPPF.
However, there are two main areas that differ from the original:
The provision of limited affordable housing for local community needs (rural exception sites) as an exception to being inappropriate development. The term limited is undefined but it seems that here the Government has decided that affordable homes do not have the same impact on the Green Belt as market homes.
The confirmation that material changes of use of land are not inappropriate within the Green Belt.
Our Comment:
Whilst there has been no radical change in policy there are some new areas of opportunity within the Green Belt. Land owners now have greater flexibility in terms of use and there is an opportunity for appropriate affordable housing schemes.
For more information on how the revised NPPF may affect your development sites or to find out more about our Planning Consultancy services, you can contact Mark Campbell here.