Property professionals from across Gloucestershire joined Evans Jones for a morning of coffee-based activities before turning their attention to our panel of experts.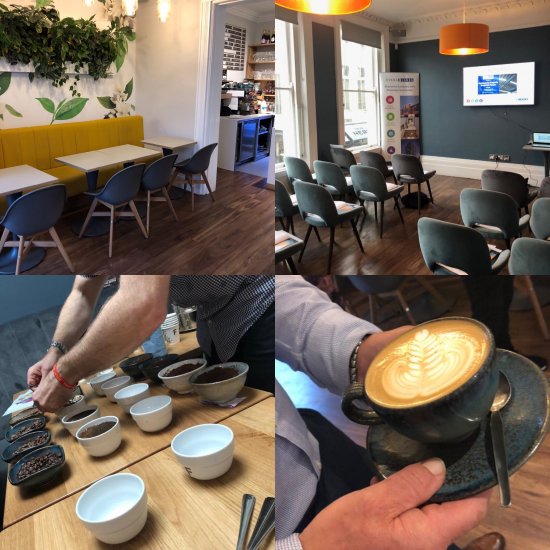 Over 30 local commercial landlords and agents joined us on Tuesday 25th June 2019 for our latest property seminar. Guests enjoyed a coffee masterclass alongside their breakfast in Cheltenham's beautiful regency coffee house, The Find.
Encouraged to discover their inner barista, attendees were given the opportunity to learn about different coffee blends and try their hand at creating latte art.
Following coffee and breakfast, attendees were invited to listen to our line-up of experts who addressed a number of commercial property issues.
The seminar was chaired by Ian Eggleton, Director of Building and Access Consultancy at Evans Jones, who welcomed everyone to the event and introduced the speakers.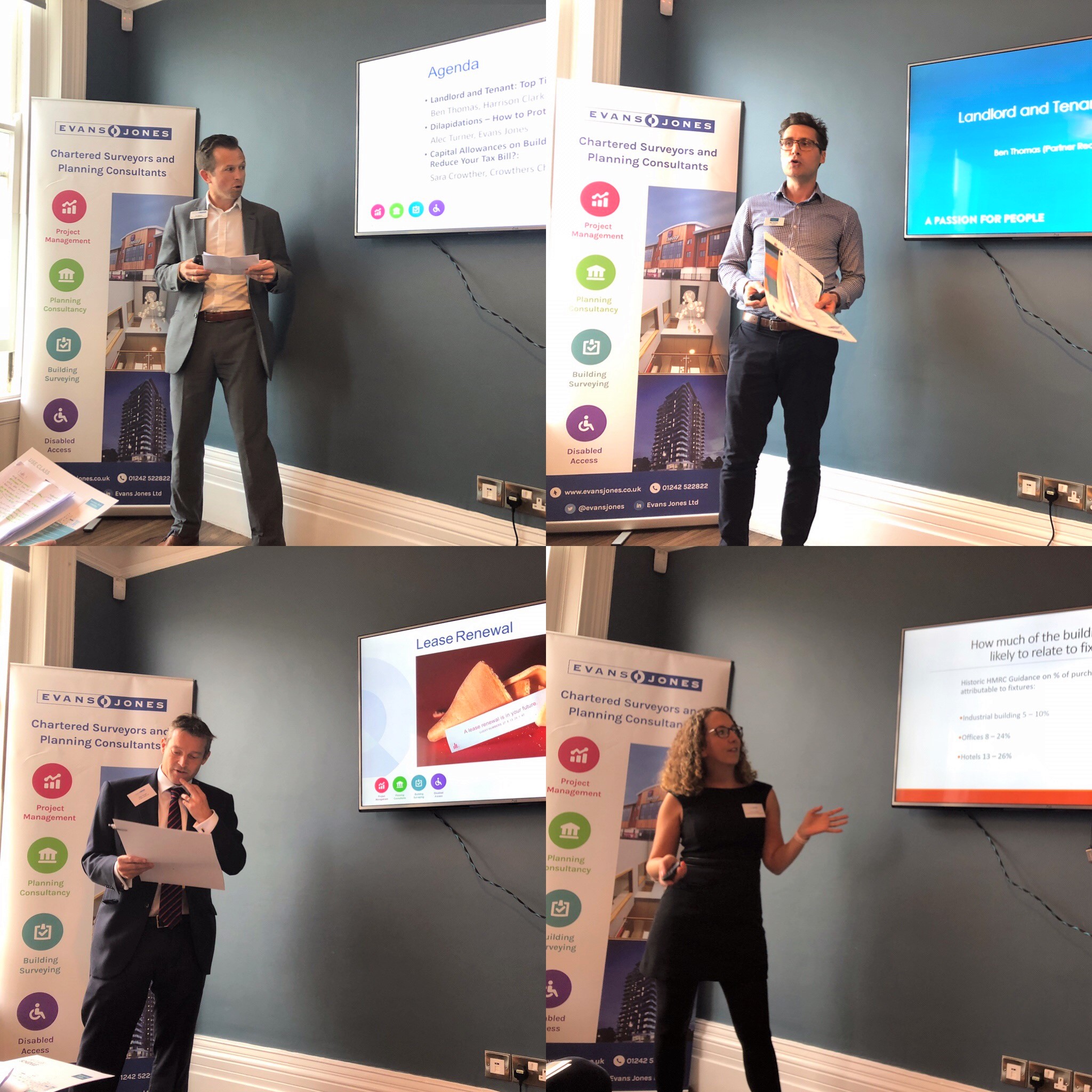 The first of our experts to take to the floor was Ben Thomas, Partner in Real Estate from Harrison Clark Rickerbys who provided his Landlord and Tenant top tips. Alongside his presentation, attendees' brains were put to the test with a particularly tricky film and tv quiz.
Next up, Senior Building Surveyor at Evans Jones, Alec Turner discussed dilapidations and how best to protect your assets.
Finally, Sara Crowther from Crowthers Chartered Accountants rounded up the morning by looking at capital allowances and how they can reduce your tax bill.
You can find a copy of the presentation here.
We hold regular Property Forums in various locations across the UK including Cheltenham, West Berkshire and Swindon.
Our next event is at John Lewis, Cheltenham on 19th September 2019, examining the 'Future of the High Street'. Join us to hear an update from the experts, alongside food, drink and demonstrations in the John Lewis SMART Home Technology department. Reserve a spot here.
Please keep an eye on Twitter for future events.
For more information on our Building Consultancy services, you can contact us here.