The Evans Jones Access Auditor Course is designed to give candidates a sound basis for a career in access auditing.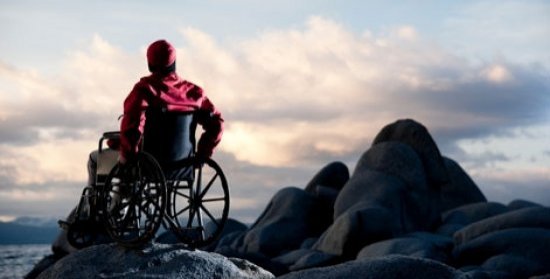 Our next course is being held on Tues 6th June and Weds 7th June 2017 at our offices in Cheltenham.
The course covers:
Disability Awareness
The Disability Discrimination Acts 1995 and 2005 and Equality Act 2010
What constitutes a reasonable adjustment?
Planning, conservation area and listed building consents – when are they required?
Other relevant legislation: building regulations, highways, health and safety etc.
Professional matters: insurance, ethics, taking instructions
Building design features - what is good practice?
Practical access audit exercise
Qualifying as an Access Auditor
The course is suitable for anyone interested in becoming an access auditor, regardless of the level of construction knowledge and experience, but equally will suit more experienced construction professionals seeking to branch out into this field.
As part of the course, an audit format is provided as well as supporting reference material to assist you going forward. The aim of the course is to enable you to complete audits of simple public buildings and to provide a solid basis for the development of a career in auditing. Upon successful completion of the course we will provide you with a CPD certificate. The course provides a minimum of 12 hours CPD.
The course is delivered by Ian Eggleton, a Chartered Building Surveyor and Consultant Member of the National Register of Access Consultants, with more than 15 years experience in the field. Ian has worked for clients such as HSBC Bank, HMV and Visit Heart of England Tourist Board to name but a few, so has a wealth of experience to share with delegates.
The cost of the course is £700 + VAT per person. This includes notes, supporting information, refreshments throughout the day and sandwiches at lunchtime.
To book your place please contact Wendy Ryder on 01242 522822 or email wendy.ryder@evansjones.co.uk for a booking form.
Please confirm any Special Dietary Requirements or any other specific requirements in advance.
Supporting information
The course is held in Evans Jones offices in the centre of Cheltenham. Our offices have level access, accessible toilet facilities and a hearing loop. If you have any other requirements for your visit then please contact us in advance to discuss these.
For delegates who require accessible parking please contact us in advance and we will make provision on site. Parking for all other delegates is available in local 'pay and display' car parks.
The course is held over two days commencing at 9.30am and concluding around 5.00pm each day. Delegates should aim to arrive at 9.15am.
A lunch break of approximately 1 hour will be taken each day as well as tea and coffee breaks in the morning and afternoon sessions.
Refreshments and sandwiches will be provided as part of the course fee.