Our relationship with Travelodge began back in 2006 and since then has grown from strength to strength.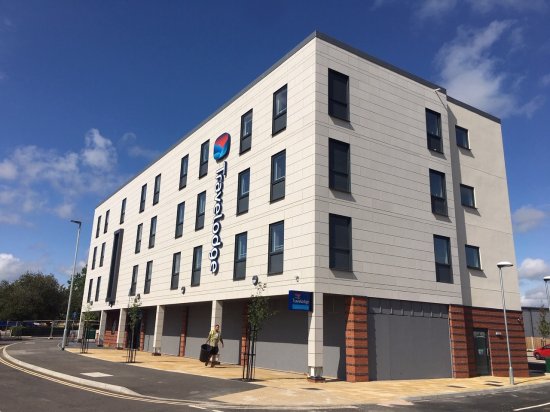 From initial planning through to completion, we monitor and coordinate each step of the project on behalf of Travelodge. By working closely with developers and contractors, we ensure work is delivered on time, to budget and in line with Travelodge's exacting quality standards.
Over the past 13 years we've delivered over 50 Travelodge projects, as well as providing a range of additional services including Disabled Access Design Guides and Workplace Travel Plans.
Travelodge has recently experienced a fantastic period of growth and announced plans to open another 100 hotels by 2024. We are continuing to support their expansion with the recent handover of Swindon West, Chippenham, Winchester, Gosport and London Beckton and our ongoing work in Bristol, Poole, Faringdon and Stockley Park.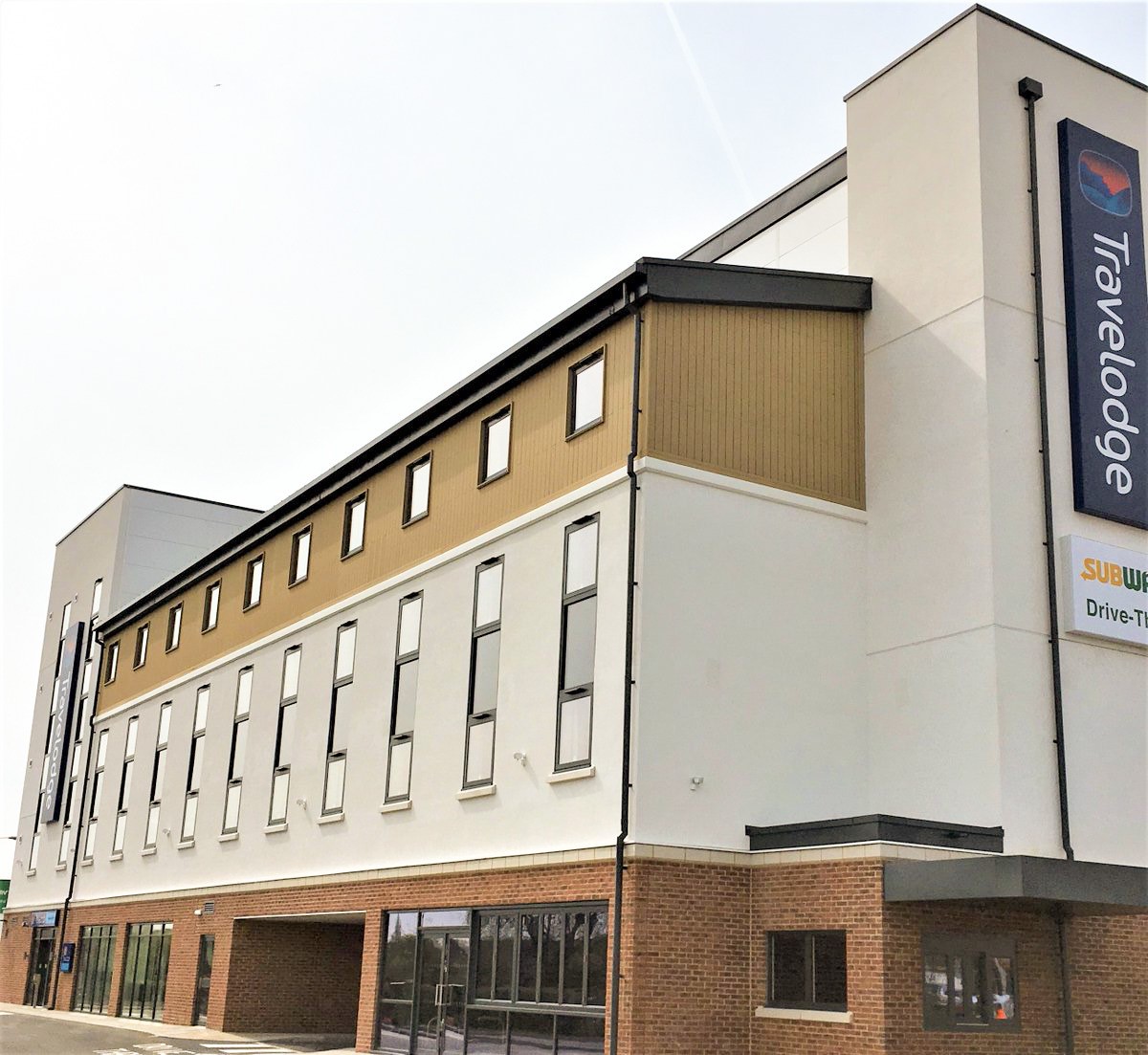 Swindon West:
Opened in April 2019, the site is a mixed use development comprising of a 70 bedroom hotel and ground floor Costa Coffee and Subway units.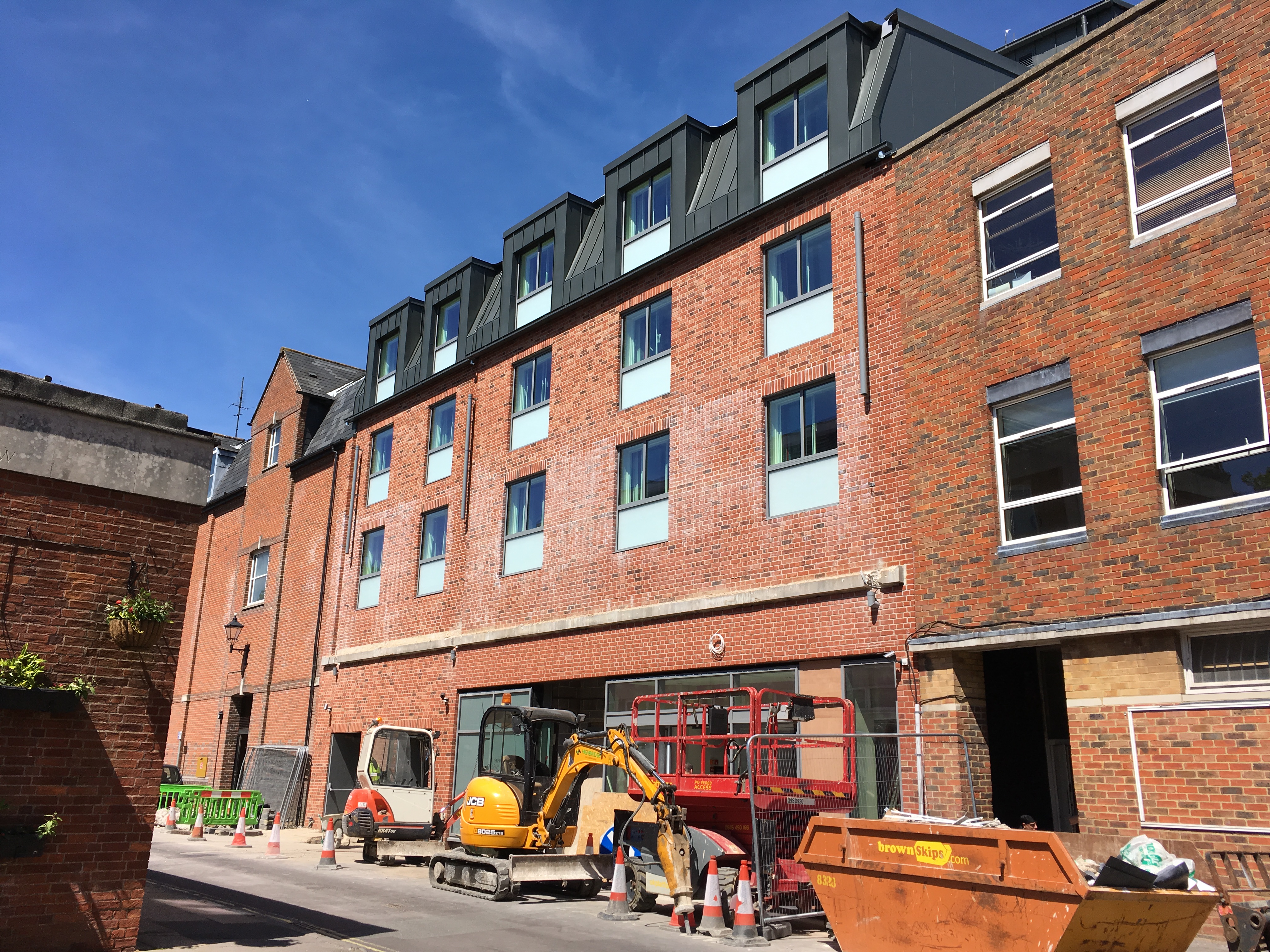 Winchester:
New 62 bedroom Travelodge, with SuperRoom™ concept, opened in July 2019 on Winchester High Street, close to the city's cathedral.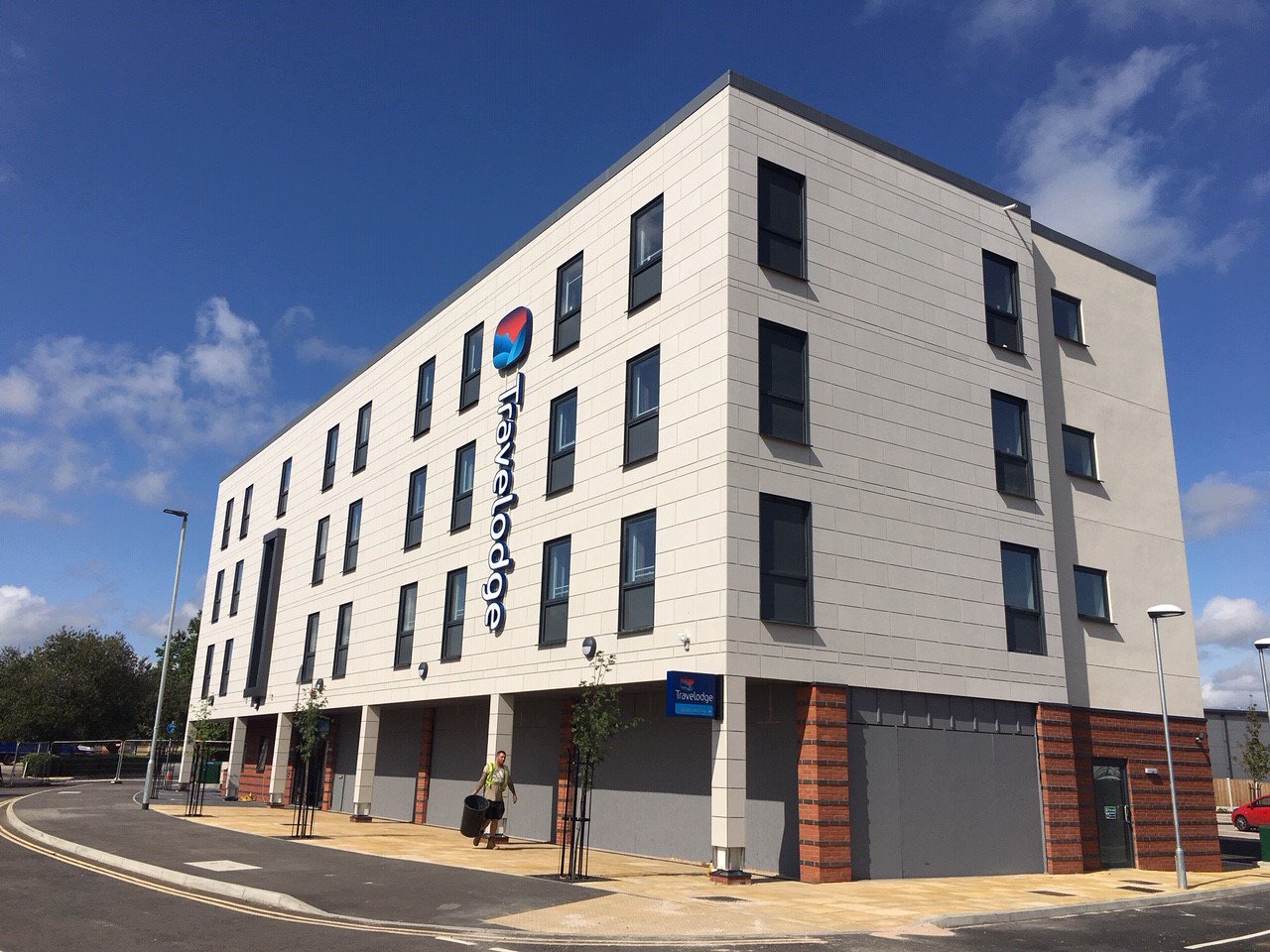 Chippenham:
Located in Chippenham town centre, a new 69 bedroom hotel with bar/café opened in August 2019.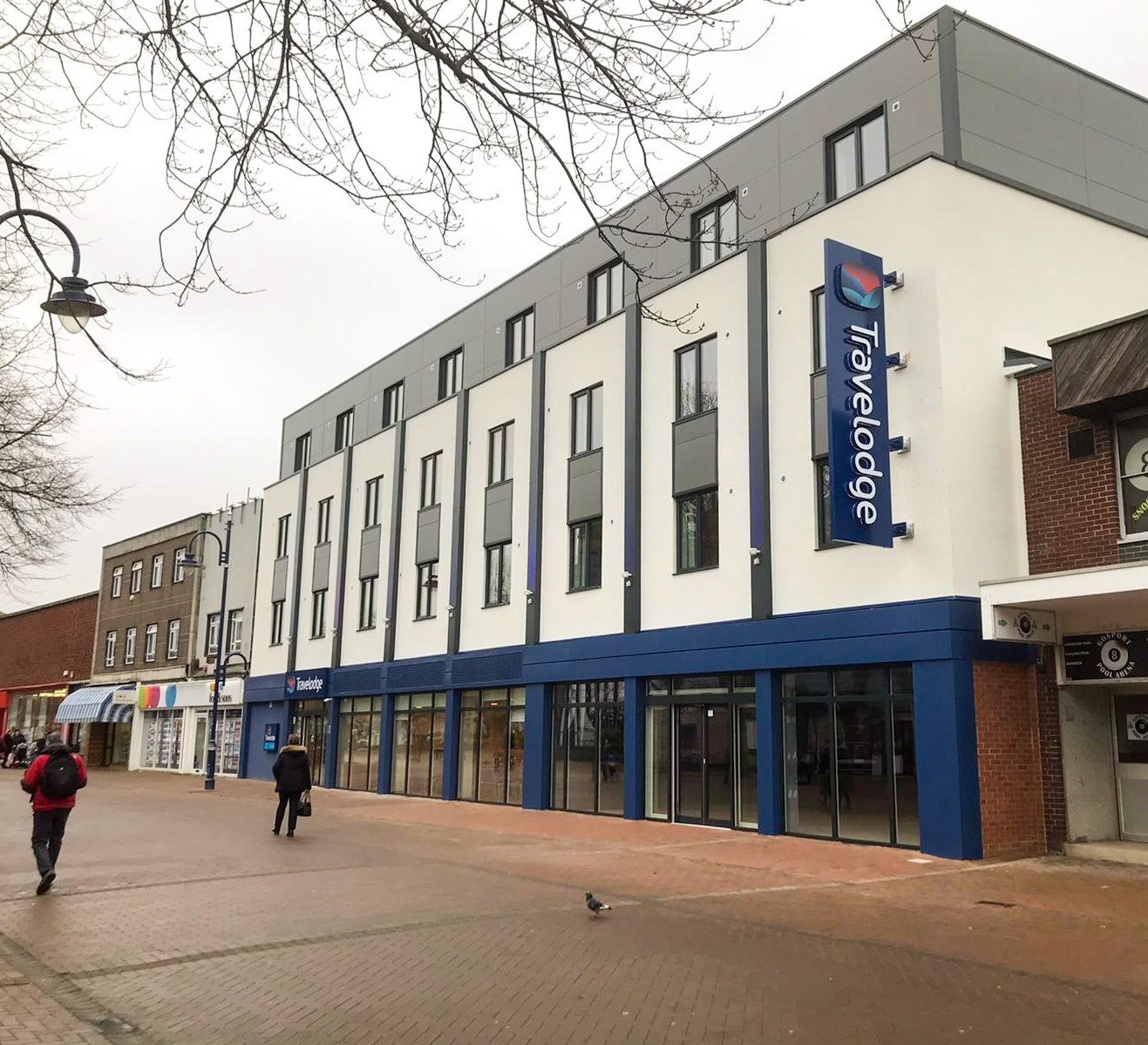 Gosport:
Opened January 2020, Gosport's new 70 bedroom hotel is ideally located on the high street close-by to local amenities.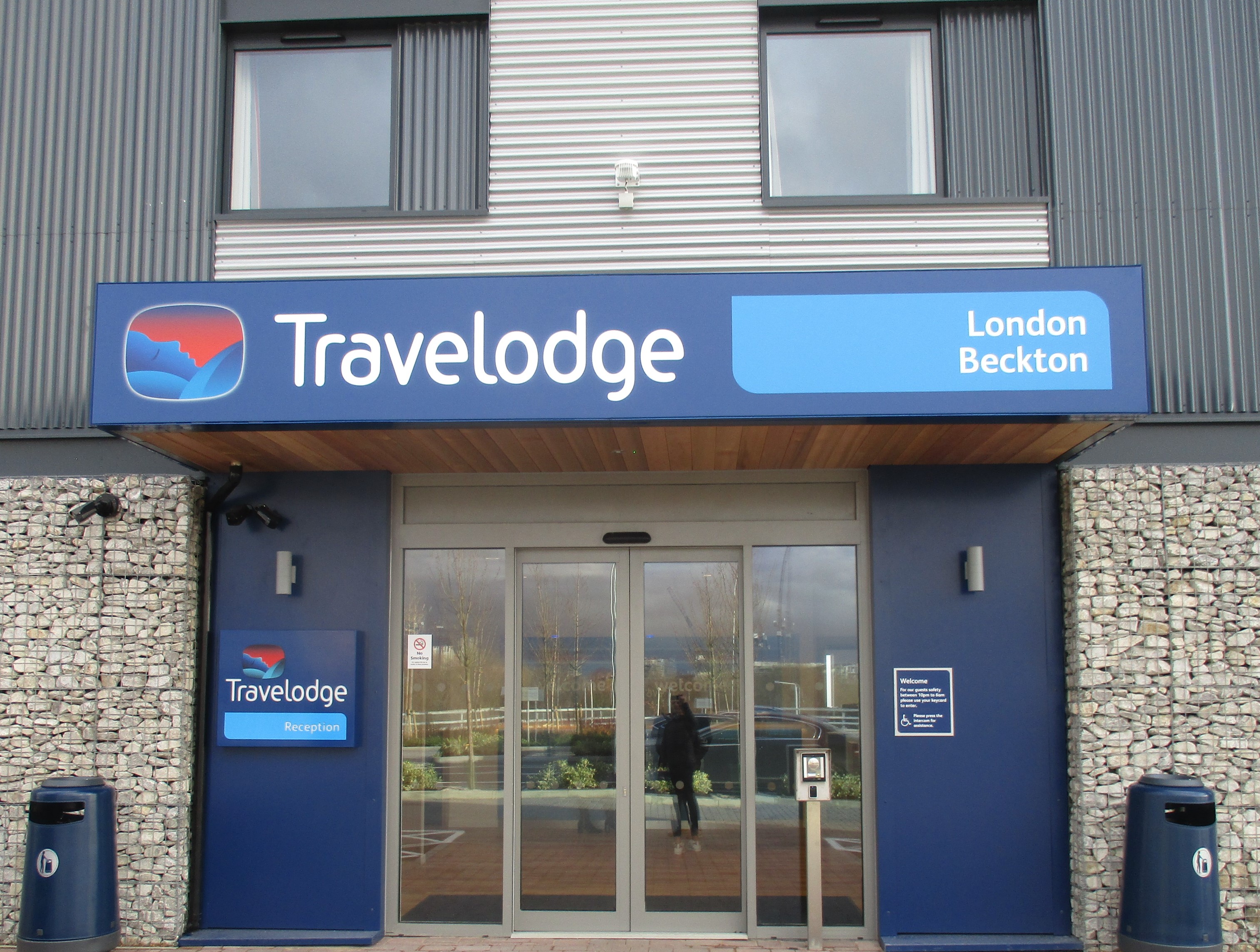 London Beckton:
Handed over January 2020, brand new 113 bedroom hotel with a bar/café and new SuperRoom™ concept in London, Beckton.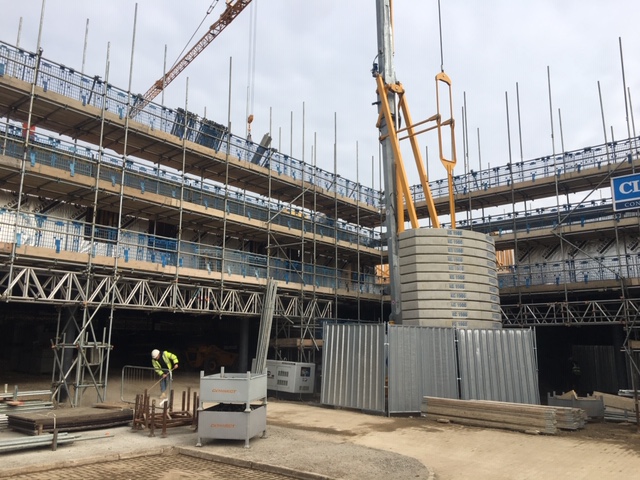 Stockley Park, London:
Work started on site in April 2019 of what will be an 81 bedroom hotel with a bar/café and new SuperRoom™ concept. The hotel is due to open Summer 2020.
Faringdon, Oxfordshire:
Works progressing well on site at new 74 bedroom hotel at Faringdon - primary steel frame, stair and lift shaft completed. Located on Faringdon Retail Park, the new hotel is due to open Summer 2020.
Bristol, Severnside:
Work recently started on site on a new 81 bedroom hotel with bar/café next to the Severnside Industrial Park.
Poole, Fleet's Corner:
Work started on site January 2020 on a new 81 bedroom hotel with bar/café. This will be our second Travelodge Project in Poole, following the Holes Bay Hotel which opened in 2016.
Bristol, Emerson's Green:
Work is due to start in the beginning quarter of 2020 on the new 90 bedroom hotel with bar/café located next to the Emerson's Green Retail Park.
For more information on our Project Consultancy services or to find out how we could help your project, you can Contact Us here.