Health and safety always comes first. However, we can still complete inspections whilst complying with government guidance - subject to a few conditions...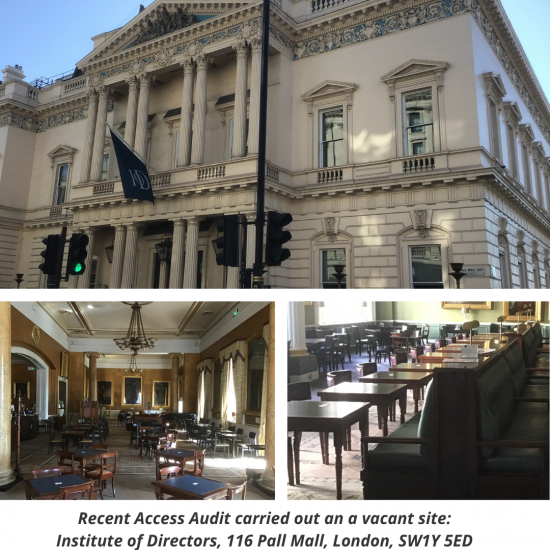 We are regularly carrying out property inspections and surveys for the various services we offer - Building Surveys; Maintenance Surveys; Schedules of Condition; Schedules of Dilapidation and Access Audits to name a few.
We have spent time to absorb the government guidance and work out how we can visit site and inspect safely, within the social distancing guidance to protect our staff, our clients and the general public.
What are the conditions for inspection?
Prior to visiting site we will ensure that the following conditions can be met:
Confirm not shielding - if any occupants are designated as 'Clinically Extremely Vulnerable' and thus shielded we will not be able to inspect the property.
Confirm symptom-free and not self-isolating - if the property is not vacant, the occupants must declare, in writing that they are free of symptoms and not subject to self-isolation prior to our visit in accordance with Government guidance.
External inspection - the ideal scenario for everyone's safety is for occupants to vacate the property for the duration of our inspection. If not possible to vacate, we will let occupants know we are there upon arrival and will then complete our external inspection with them remaining in the property. Occupants will need to open any gates etc in advance so that we can move around the property without contact.
Internal inspection - occupants must vacate the property or, where we are dealing with a larger property or a multi-building site, we will agree an inspection timetable in advance so that we work around your usage and only inspect areas when vacant.
By following these rules, we are able to comply with guidance on social distancing and ensure that our Building Surveyors and Access Consultants retain a minimum 2 metre distance from occupants at all times.
Prior to our visit we will contact you to discuss and agree arrangements and timings for our internal inspection including how we will contact and communicate with you.
For full details - see our 'Inspecting Safely Information Sheet'.
Is it 'essential travel'?
The government guidance permits 'travelling for work purposes, but only where you cannot work from home'. Our staff have been working from home since mid-March, but as our Building Surveyors and Access Consultants are unable to complete property inspections from home, we thus consider travelling to a property is permitted.
Can you assure the health of staff?
All of our staff, including our Building Surveyors and Access Consultants, have been briefed to ensure they are aware of the symptoms and have our full support if they need to self-isolate. This is reinforced daily in our team meetings so you can be assured that we will not knowingly send someone to site who is symptomatic.
If you would like to discuss a potential inspection of any kind and have concerns over safety and compliance please contact Ian Eggleton to discuss your concerns.