We are seeking a Quantity Surveyor/Project Manager in our multi-disciplinary practice, based in Cheltenham, but working nationwide. The successful candidate will service existing workload and assist in the expansion of the Project Consultancy Division.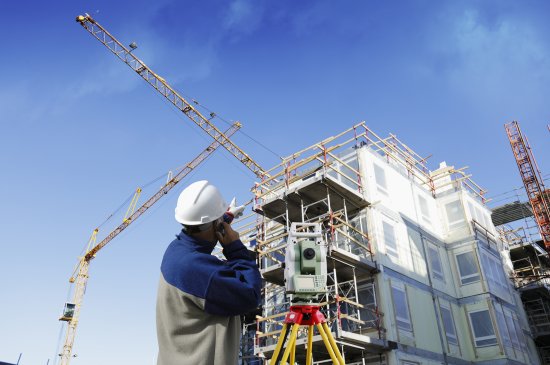 The Job
The successful candidate will deliver professional quantity surveying and project management services on a wide variety of new build, refurbishment and alteration projects within the industrial, commercial, education, residential and infrastructure sectors for a varied base of public and private clients.
The Duties
The role will report directly to the Head of Project Consultancy and will require the successful candidate to undertake the responsibilities of a Quantity Surveyor/Project Manager within a project team responsible for the execution of the Client's objectives.
The role will include preparation of the following:
Assistance with the preparation of client's brief/requirements/ objectives.
Stakeholder Management.
Project Programme
Feasibility and Viability Studies, Budget Estimates and Cost Plans
Advice on Tendering and Contractual Arrangements (Procurement Strategy)
Advice on Tendering Contractors (Pre-Qualification arrangements)
Tender and Contract Documentation including execution
Tender Appraisals
Pre-Contract Cost Advice - Cost Checking, Benchmarking and Monitoring
Whole Life Cycle Cost Plans and Cash-flow Forecasts
Interim Valuations and ascertainment of the value of work undertaken on site
Post-Contract Cost Advice - Cost Checking, Benchmarking and Monitoring
Ascertainment of costs associated with Change Notices, Contract Instructions and Variations
Final Accounts and ascertainment of costs associated with loss and expense claims
Ascertainment of Capital Allowances (Taxation Advice)
Assistance as necessary with the administration and management of the in-house team.
Adhere to Company Business Management Procedures.
Adhere to all guidelines set out by the Industry Regulatory Organisations (i.e. RICS, CIOB, ACostE etc).
To deliver at all times a professional interface with clients.
Undertaking risk and value management exercises.

Experience
The successful candidate will hold the relevant qualifications accredited by the RICS, CIOB etc. (HNC, HND, BSc/ MSc in Quantity Surveying) and will have previously held a relevant position as a Quantity Surveyor/Project Manager for a Private Practice Consultancy.
Key skills
Awareness of construction consultancy environment and current regulations.
Awareness of construction processes and procedures.
Working knowledge of Microsoft software.
Working Knowledge of NBS
Working knowledge of the various forms of construction contracts
Working knowledge of the costs of various buildings within the region
Practical and logical, with a methodical way of thinking
A creative and innovative approach to problem solving
Strong numeracy and financial skills
Ability to learn sophisticated design and costing IT Packages
Ability to write clear and precisely
Ability to work on own initiative
Attention to detail
Excellent teamwork and communication skills
Strong planning and organisational skills
Customer focus and client facing skills
Strong time management skills
Full Driving Licence
Remuneration
Competitive salary package with benefits, dependent on qualifications and experience. For those candidates able to generate work, additional incentives are available. Flexible hours/conditions are available to all employees.
How to Apply
Send your CV via email, telling us why you are the right candidate for Evans Jones.