The mixed use development will include a hotel, office space and 250 new homes.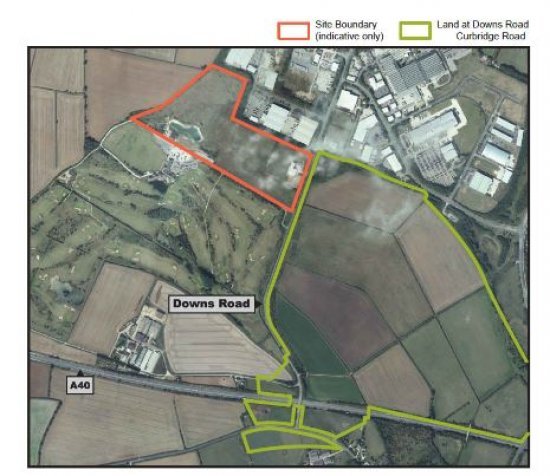 Evans Jones submitted the plans on behalf of landowner, Witney Holdings Ltd. in May 2016. West Oxfordshire District Council have granted consent to deliver the mixed-use development on land at Downs Road, west of Witney in Curbridge.
The scheme will include a hotel, office space and around 250 new homes, as well as significant financial contribution to the local community. This includes 1 million pounds for new sport and leisure facilities (including a new 3g all-weather pitch and payment for a new 50 person stand) and 30,000 pounds to Curbridge and Lew Parish Council to invest in community infrastructure.
A spokesperson for Witney Holdings said: "We are delighted that councillors have voted to approve our proposals, which provide a long-term, sustainable use for the site as well as significant investment for the local community".

The approved plans will provide more than 250 new family homes to help meet local need, 40 per cent of which will be affordable homes. The development will also provide a boost to the local economy, creating jobs for local people, giving existing businesses space to grow and attracting new businesses to the area.

The proposals were drawn up following extensive consultation, and had the backing of planning officers, the parish council, Witney Town Council, and the clear majority of those who took part in our consultation.

David Jones, Head of Planning at Evans Jones said: "We welcome the decision and are confident that it will deliver a great scheme for the community".