Evans Jones have been appointed to manage the conversion and extension of Regency buildings at College Lawn, Cheltenham to form a new boarding house.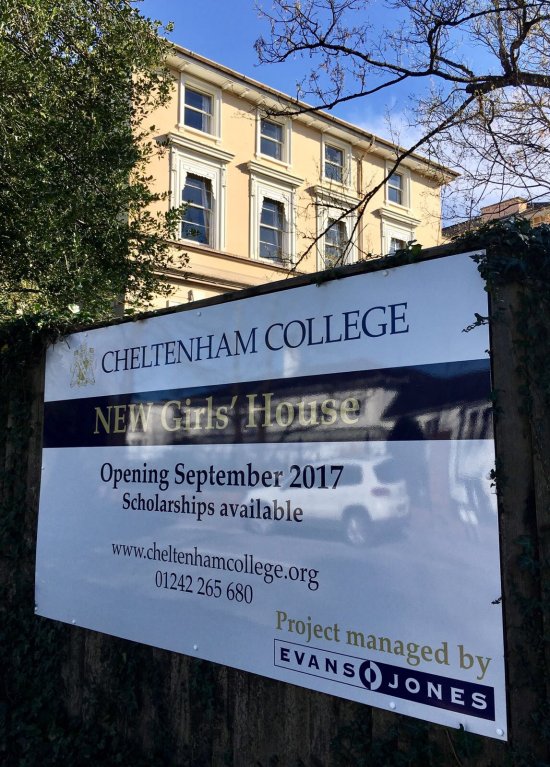 College Lawn is the latest girls' day and boarding House for Cheltenham College and will be the fifth girls' House, bringing the ratio of girls to boys almost to 50:50.
The new House will open to the first cohort of girls in September 2017, with a second phase completing in August 2018.
Situated close to the main campus, College Lawn consists of beautiful Regency buildings, with many original architectural features. As well as bedrooms, there will be a Common Room, prep room, House office, boot room and TV room.
Evans Jones are appointed to project manage the conversion and extension of the buildings, from advising on the initial acquisition of the building, managing through the design phase and gaining planning consent, through to managing the project through the Construction stages.
An application for planning permission and listed building consent has been submitted to Cheltenham Borough Council for the change of use to a student boarding house, along with plans for the internal and external alterations.
For more information on our Project Management or Planning Consultant services or to find out how we could help with your project, you can Contact Us here.