In support of World Mental Health Day on 10th October, we are highlighting the issue of mental health in the construction industry.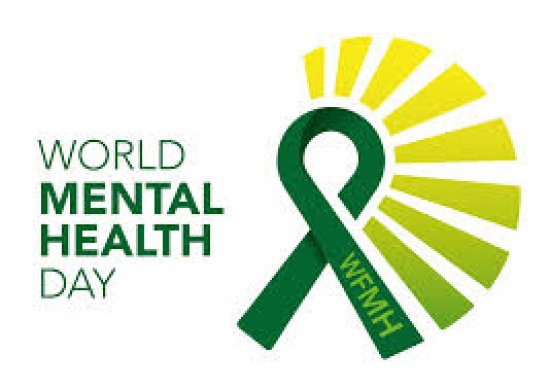 We have invited Carmen Roberts, Counsellor (FdA MBACP) to share her series of videos on men's mental health - MEN ZEN.
It's probably not the first industry that springs to mind for mental health issues, but the construction sector actually has a growing mental health problem. According to figures from ONS, men working in construction have the highest rate of suicide of any industry in the UK, with ONS citing that male construction workers are three times more likely to die by suicide than the rest of the population.
In construction, physical health and safety is paramount – hundred of hours are devoted to ensure that a site is physically safe for its workers, from signage and safety wear to on-site training. However, it seems that there is a missing piece of the jigsaw and more attention must be paid to workers' mental wellbeing, as well as their physical health and protection.
The construction industry is still a male-dominated world and there is the perception of the workers within it to be 'tough blokes' who are often taught from an early age that 'big boys don't cry'. Whilst this stoic mentality stands you in good stead when dealing with the physical strains of working on a building site, it can mean that workers feel less able to ask for help and support, which can dramatically damage mental health.
In aid of World Mental Health Day on 10th October 2020, Carmen Roberts, Counsellor (FdA MBACP) has shared with us a mini-series called MEN ZEN – a collection of short videos and features, to generate awareness of mens' mental health, promote mens' well-being from self-help to professional help, and continue reducing the stigma in asking for support.
MEN ZEN | A mini series focusing on men's mental health
Episode 1: Introduction
Episode 2: Danny's Story
Episode 3: James' Story
Episode 4: Kyle's Story
In their 'Mind Matters' survey, Construction News asked workers what factors contributed to their poor mental health – long hours, job uncertainty, tight deadlines and financial pressures cited as the top reasons.
The survey showed construction workers feel most comfortable having conversations about mental health with fellow workers on site; a third of all respondents (32.6 per cent) agreed that they felt comfortable talking about the issue with colleagues and line managers.
The research also showed that 64% of construction workers want their employers to provide more support in this area, and the industry has started to listen. Building Mental Health is an initiative led by industry experts to provide a flexible and consistent framework to enable all parts of the construction sector to access mental health support, provide awareness and training, and support workers in the industry.
If you need support:
Construction Industry Helpine 0345 605 1956 - Managed and funded by the Lighthouse Construction Industry Charity
Mind, the mental health charity 0300 123 3393 – Provides advice and support to anyone experiencing a mental health problem
The Samaritans 116 123 – Confidential 24-hour support for people who are experiencing feelings of distress, despair or suicidal thoughts
Carmen Roberts Counselling offers private 1:1 counselling for individuals and in-house company well-being schemes.