Jo Bruce, Marketing Manager looks at Marketing through a pandemic and to the future as we head from pandemic to a new world order.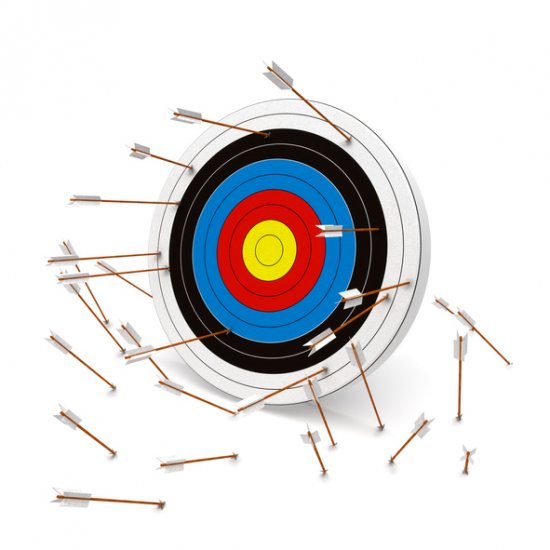 I, like most other Marketing Managers started 2020 armed with a brand-new Marketing plan, a new set of objectives, a fresh budget and a renewed enthusiasm for the new year ahead.
Everyone has heard of the quote "Failing to plan, is planning to fail" and most of us would agree - but as we headed unsuspecting into the Spring of 2020, a very different quote now seemed ever more appropriate. As the Turkish writer, Mehmet Murat Ildan put it:
"Life continuously shoots arrows at you; to survive, be flexible and be on the move because rigid and fixed targets are the easiest targets!"
Dodging the arrows
Marketing Managers/Directors and business owners everywhere were forced to take their plans, rip them up and reinvent themselves to survive. Our values remained the same, but the tactics needed a different approach and it would be those who stepped up and responded that would be the ones to weather the storm.
I remember sitting at my (newly created!) home office in early April and thinking – what now? The end of March had been concentrated on 'business as usual' messaging and reassuring clients that we were there for them, whilst everyone tried to adapt to the 'new normal'.
But as we moved into early April, I realised that rather than retreating, we would up our game even further, we would shout louder and that in fact, this was an opportunity for us to be heard as the voice of knowledge and advice for our audiences – providing support through the maze of guidelines and legislation that was changing on almost a daily basis.
Lockdown marketing - lessons learned:
1) Social Media - a captive audience
Already a key part of the marketing armoury, the pandemic meant that social media took on a whole new level of importance. With people at home with just their laptops for company - social networks have become even more important as a sounding board, a community and a place to learn/share ideas and get through this crisis together – LinkedIn reported a growth in members and record levels of engagement. It's not enough just to do regular posts either – the true winners have been those who have focused on conversations, relationships and building confidence and authority amongst their followers.
2) Content is King!
This again, has long been my mantra – providing knowledge and advice to our audiences and demonstrating authority in our areas of expertise. However, COVID provided the perfect opportunity to do this – the myriad of guidelines, news and legislation, changing on an almost daily basis, enabled the savvy marketer to really stand above others and provide quality advice and support.
3) Events still count!
Events are a key part of the Evans Jones marketing strategy – we love to meet, build relationships and bring knowledge and advice to our clients and contacts . COVID brought this crashing down – how would we network? How we would engage with our clients and contacts?
After the initial crisis management of cancelling events and notifying attendees, my initial thought was to just sit it out and wait and hope that our audiences would wait for our return. But then I realised we could be more proactive than this – surely this was an opportunity to engage whilst people had more time on their hands and were looking for support and a community to get through this together?
And along came Zoom – of course, it was always there – but how many of us had actually used it to any great extent before? Zoom reported 300 million daily meeting participants in March 2020, compared with just 10 million in Dec 2019.
Online events have now become a way of life – we launched our first at the end of April, with almost 100 attendees and they have been have a regular feature since. It's not the same as meeting face to face, shaking a hand, having a coffee and a bacon sarnie, or a drink or two, but it's the next best thing. People need people and this will prevail – against all the odds.
So what next?
As we emerge from the COVID lockdown phase and the pubs reopen (hurrah!), our thoughts turn again to – what next? There will be an economic downturn to navigate and undoubtedly challenges ahead. But going back to Mehmet's quote above:
We will continue to survive, be flexible, move and dodge the arrows!
Jo Bruce is Marketing Manager at Evans Jones Ltd, Property and Planning Consultancy, based in Cheltenham, with offices in London and Reading.