On 1st October 2023, the Government announced a Long-Term Plan for Towns, intended to empower communities across the UK to "take back control of their future".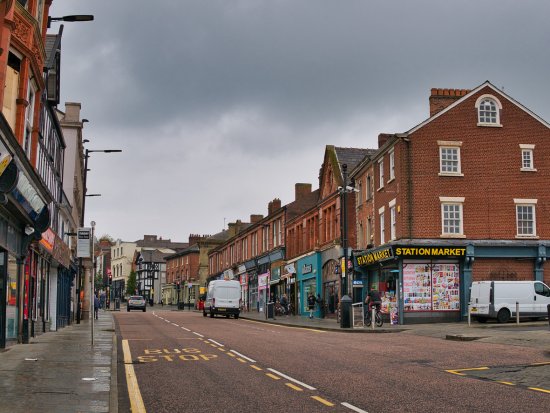 This initiative is designed to complement the broader levelling-up programme and aligns with the proposed measures outlined in the Levelling Up and Regeneration Bill (LURB), which affect planning Applications in the UK.
Rishi Sunak emphasised in announcing the scheme that "towns are the place most of us call home and where most of us go to work. But politicians have always taken towns for granted and focused on cities."
Investment into Towns
The central component of this plan allocates £1.1 billion in funding to 55 towns across England, comprising £20 million for each town. To secure this funding, each town must develop a comprehensive 10-year plan outlining its vision and investment priorities for regeneration, including areas related to planning applications, town planning, and planning appeals. This process will establish Town Boards, comprising community leaders, employers, local authorities, and MPs. Together, they will craft a shared vision for their town's future.
To ensure that the unique needs of each town are addressed at the national level, the Department for Levelling Up, Housing, and Communities will establish a dedicated Towns Taskforce. This Taskforce will facilitate dialogue, with a focus on attracting additional private and philanthropic investments.
At the local level, the Boards will steer the long-term vision for their communities working closely with residents. These boards will consist of a diverse range of stakeholders, including community partners, local businesses, cultural and sporting organisations, public sector agencies, and elected representatives. They will identify key challenges and opportunities for their towns and oversee the implementation of projects. The government will encourage collaboration between local planning authorities, town councils, and Town Boards to define spending priorities for the Community Infrastructure Levy and Infrastructure Levy (when implemented).
Revitalising the High Street
As part of this initiative, councils will receive increased authority over their High Streets. The allocated funding can be used to enhance town centres, with options such as repurposing vacant department stores into residential properties which can be allowable under permitted development rights.
Additionally, plans are in place to streamline the conversion of commercial buildings into cafes, nurseries, or gyms, eliminating red tape for town planning applications. It is noteworthy that these uses fall under Use Class E and can already go between these uses without planning permission, albeit a certificate of lawfulness or prior approval planning application may still be required.
Furthermore, there is a proposal to grant automatic rights for converting empty commercial spaces into homes, though specific details regarding permitted development rights have not been announced.
In response, our MD commented
"It is notable that the 55 towns listed are without exception located in the north of England. A cynic could suggest that with the cancellation of the Birmingham – Manchester leg of HS2 on the heels of the previous cancellation of the Leeds link that the government are desperate to demonstrate that levelling up remains on the agenda.
Recognising the historic neglect of town high streets, the Government's focus on revitalising towns is a step forward. However, it's essential to acknowledge that many of the towns receiving funding have struggled with long-term financial and social issues and neglect. The £20 million funding alone is unlikely to be sufficient to address deep-rooted challenges caused by decades of chronic underinvestment. With an election looming in the next 12 months, the government need to do what they can to try and persuade 'red wall' voters that this government actually cares about northern England. In all likelihood, it will be too little too late and certainly won't compensate for decades of under-investment."
Contact us
To discuss your development project, please get in touch with our planning team.