We have been following along with recent updates to the Levelling Up and Regeneration Act (LURA). Following agreement by both Houses of Parliament it has now received Royal Ascent and from 26 October is now law.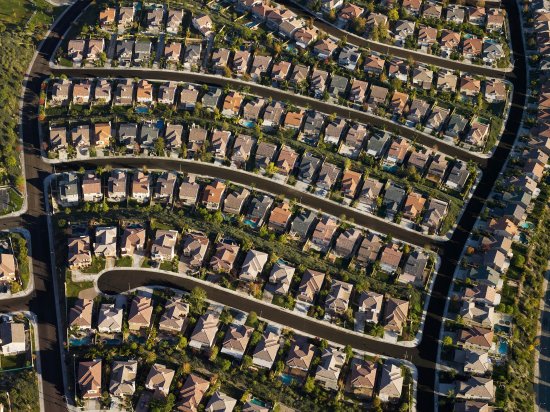 According to Michael Gove, the LURA will:
"deliver revitalised high streets and town centres.
A faster and less bureaucratic planning system with developers held to account.
More beautiful homes built with GP surgeries, schools and transport links and environmental enhancement.
Communities taking back control of their future with new powers to shape their local area. And
long-term levelling up missions enshrined in law."
In a statement issued by the Department of Levelling Up, Housing and Communities, the LURA is at the heart of the long term plan of the government to meet housing aspirations.
Approved Measures
The following measures designed to 'improve' the planning system have now become enshrined into law:
Local authorities require Design Codes in place to cover their entire areas.
The current Section 106 and Community Infrastructure Levy regime will be replaced with a new Infrastructure Levy.
The scope of local plans will be limited to 'locally specific matters', with issues applying to most areas being covered by a new suite of National Development Management Policies (NDMPs). These NDMPs should have regard to the need to mitigate, and adapt to, climate change.
Raising the enforcement period for all breaches of planning control to 10 years.
Granting local authorities, the ability to refuse permission on the basis of the developer not implementing permissions in its area or building them out unreasonably slowly.
Introduction of Street Votes, permitting residents to proposed development on their street and hold votes on whether planning permission should be given.
Provisions for the digitisation of planning and speeding up local plans.
Introduction of Section 73B, allowing permissions to be granted that are not substantially different in effect to a previous permission on a site, but with consideration only being given to the proposed changes.
Introduction of a process to require developers to deliver some forms of infrastructure that are integral to the design and delivery of a site.
Strengthening devolution by allowing every area in England that wants a devolution deal to have one.
Making it faster for local authorities to give hospitality businesses permission to use outdoor seating.
Authorities will have new powers to quickly create 'supplementary plans' where policies for specific sites or groups of sites need to be prepared quickly.
Introduction of a new neighbourhood planning tool, 'neighbourhood priority statements,' to provide communities with a simpler, more accessible way to set out their key priorities.
Registered parks and gardens will be given the same level of planning protection as listed buildings.
A new duty will be imposed on decision makers to make planning decisions in accordance with the development plan and NDMPs, unless material considerations strongly indicate otherwise.
Planning authorities will get the power to instigate auctions to take leases on vacant high street properties.
Authorities will have a duty to grant sufficient permission for self and custom-build housing and include pre-existing unmet demands for this housing when calculating demand.
Next Stages
The LURA remains clouded in uncertainty regarding its full implementation. Given the Government's historical sluggish pace in the planning system, it will likely take a considerable amount of time for these changes to manifest tangible effects. Additional consultations, technical adjustments, and further legislation are anticipated in the near future. In particular, further legislation is required for the raising of the enforcement period and the introduction of the Infrastructure Levy.
Concerns for Implementation
A key concern is how the National Development Management Policies will interface with local policies and the National Planning Policy Framework (NPPF). The focus on avoiding construction in protected landscapes seems to serve a dual purpose: ensuring homes are placed where needed while appealing to specific voter demographics.
However, there is a genuine worry that these changes could hinder rather than facilitate development. The LURA measures appear to favour restrictions on development, fuelling suspicions that the Government aims to court middle England and NIMBYist voters who resist development, possibly for political gain before the next election.
In summary, uncertainty surrounds the timeline and impact of these planning changes. The Government's historical pace suggests a lengthy implementation process. Ambiguities in policy interaction and potential impediments to development add complexity, while political motives may also be at play.
Stakeholders must remain vigilant and participate in consultations as the situation unfolds. Our Planning Team work as trusted advisors with our clients to guide them through this process.
Future of the National Planning Policy Framework
As the LURA has now obtained Royal Ascent, it is expected that the amendments to the NPPF will follow shortly. So far, no details have been announced by the Department for Levelling Up, Housing and Communities on when the amendments to the NPPF will be introduced. However, it was indicated in a letter from Michael Gove MP to Council leaders that these changes would be introduced this Autumn.
It is expected that these changes will result in the removal of the need for local authorities to demonstrate a five-year housing supply if they have an up-to-date local plan. It is also unclear at this stage what the role of the NPPF will be in the future, given the introduction of NDMPs and their function in the planning system. The most likely scenario is that the NPPF will shift to guide plan-making, with the decision-making functions being transferred to the NDMPs.
Get In Touch To Discuss Your Development:
Evans Jones is a construction consultancy, with offices in Cheltenham, Reading and London which has been in practice for over 50 years. Evans Jones provides professional consultancy services to the commercial sector in the areas of Town Planning, Construction, Development, Building Consultancy, Disabled Access Consultancy (Equality Act) and legal obligations associated with construction and development.
Clients include: Ashford District Council, HSBC, Travelodge, NFU Mutual, British Airways, UCAS, University of Gloucestershire, Liverpool City Council, NHS Foundation, Clarks Shoes, Bovis Homes, Midcounties Co-Operative, British Waterways, Severn Trent Water, Crest Nicholson, Cheltenham College and Cheltenham Ladies College