Works have completed on the second phase of College Lawn, a new Boarding House for Cheltenham College.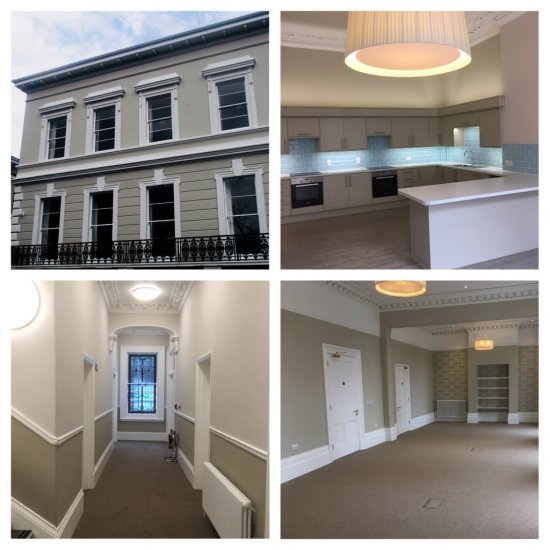 Following completion of the first phase of the new Boarding House in September, the second phase has now been completed, with the full conversion and restoration of a second Regency building at College Lawn, Cheltenham.
The four-storey villa, which was previously used as office space, has been refurbished room-by-room, to create a second phase of a new girl's Boarding House for day and full boarders. Brand new, contemporary furniture and fittings have been installed, to create modern bedrooms, bathrooms and communal areas.
Evans Jones have project managed the conversion of the building, from advice on the initial acquisition of the building, the design phase and gaining planning consent, through to managing the project through the Construction stages.
Ian Eggleton Director of Building Consultancy at Evans Jones said: "The College Lawn buildings are quintessential Regency Villas and have given us a fantastic blank canvas to work with, restore and enhance, to provide high quality boarding accommodation that I'm sure the pupils, parents and staff of Cheltenham College will feel proud to call a home from home. We have very much enjoyed the challenge of transforming these grand old buildings"
Beard Construction are the construction company who have been responsible for carrying out the works on site.
For more information on our Project Management or Planning Consultant services or to find out how we could help with your project, you can Contact Us here.