After staff costs and business rates, rent is often one of the most significant costs to a business. So what is, and what can be done to mitigate this crisis for landlord and tenant?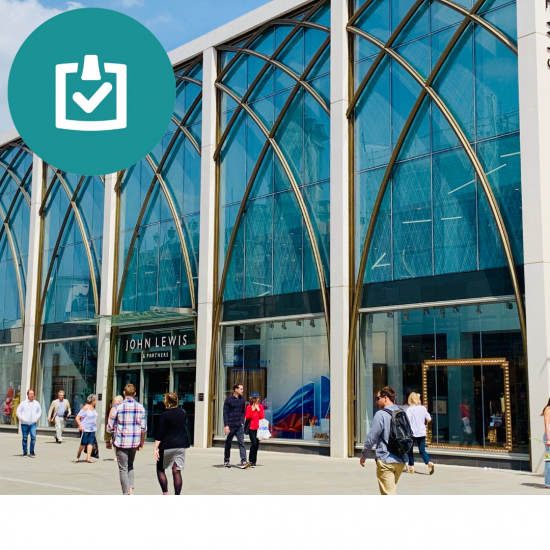 Without a doubt, the Coronavirus crisis is having a profound impact on businesses from every sector right across the globe, leaving many businesses (and indeed individuals) struggling with their cashflow and unable to make rental payments, whilst landlords face the threat of a reduction, or worse, an abrupt halt to their rental income.
After staff costs and business rates, rent is often one of the most significant costs to a business.
So what is, and what can be done to mitigate this crisis for landlord and tenant?
Under a new package of measures announced by the Government, business rates have already been frozen for the retail, leisure and hospitality sectors and now, under measures announced by the Ministry of Housing, Communities and Local Government, the Coronavirus Act 2020 significantly changes the relationship between landlords and tenants throughout the duration of the crisis and, potentially beyond.
What does the legislation do?
The legislation provides protection for business tenants by providing a 'lease forfeiture moratorium', which means that there is no longer the right of re-entry or forfeiture for non-payment of rent until 30th June 2020 and for any ongoing litigation, a tenant cannot be evicted until after this date. The impact on business tenants could thus be interpreted as a period of 'rental deferral', which is designed to ease immediate cashflow pressure throughout the crisis period.
Mike Cherry, Chairman of the Federation of Small Businesses, welcomed the move saying: "This will give piece of mind to millions of small businesses who are desperately struggling with their cash flow.
Agree a workable plan
The importance of landlord and tenant working together has never been more important. In what (hopefully anyway) is a temporary crisis from which we will eventually emerge, it is ultimately in both parties' interests to come to a mutual agreement.
Landlords and tenants should work together to agree a workable plan and business tenants should consider the financial support package being offered by the government to ease their load in other areas. Tenants should proactively engage with their landlords to agree terms, as we have seen already with a number of cases with high profile retailers.
Possible so-called 'voluntary arrangements' could include payment holidays or monthly rent payments in order to improve cashflow and in these unprecedented times, landlords should be open to discussing these options and finding a mutually agreeable way forward.
As Mr Cherry said, "We know sensible conversations between landlords and commercial tenants are taking place – but having this legislative backstop to prevent evictions during the worst of the crisis will provide much needed peace of mind for many small businesses."
Good for the tenant, but what about landlords?
The effect on landlords of these measures is, as yet, unclear. Faced with retail closures, tenant insolvencies and being squeezed on rent cuts, many may be faced with their own financial problems.
The government has said that it is committed to supporting landlords, and maintaining the positive partnership between tenants and their landlords and as such has introduced financial support which could help struggling landlords:
The Coronavirus Business Interruption Loan Scheme will provide government-backed loans of up to £5 million to small and medium businesses.
The Bank of England's Covid Corporate Financing Facility will provide a quick and cost-effective way to raise working capital for those large firms who need it.
It has also been agreed with lenders that they will ensure support is available where it is needed for landlords, as well as being protected by a 3 month mortgage payment holiday where they have a Buy-to-Let mortgage.
What about the future?
The months ahead look uncertain for everyone, but hope remains from countries where restrictions were imposed 3 months ago, such as China and Singapore, as retailers and other businesses begin to open their doors once more.
It is likely to be survival of the fittest, with certain casualties along the way, but those that emerge having maintained a good ongoing relationship between Landlord and Tenant, with a workable voluntary agreement, are the most likely to have a solid foundation to build from for the future.
Alec Turner is a Senior Surveyor at Evans Jones and acts for Landlord and Tenant from large corporations through to private individuals across the UK, providing advice in respect of lease obligations and dilapidations. If you would like advice from a landlord or tenant perspective, you can email Alec or call 01242 531415.