We are appointed to act as Employer's Agent on behalf of our client, The Guinness Partnership, on the McArthur's Yard site in central Bristol.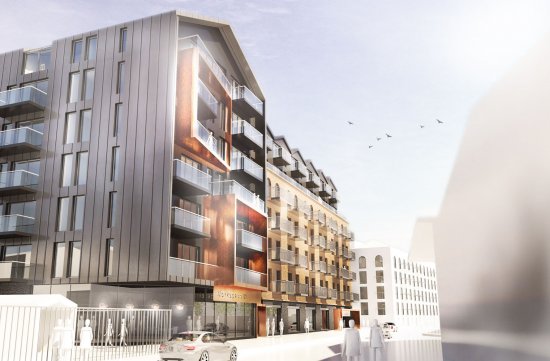 Located in the heart of Bristol, the site has been vacant for more than 20 years and is one of the last remaining development plots surrounding Bristol's Floating Harbour.
The Guinness Partnership, one of the largest providers of homes for affordable rent and sale throughout England, is proposing to develop the site for a mix of residential and commercial use, including 140 one and two bedroom apartments and circa 1050 sq m of office space.
Built in the early 19th century as a malt house, the site comprises a series of warehouse buildings and structures which became the headquarters of Bristol-based metal merchant McArthur's Group. It has lain vacant since Artspace left in the early 1990s. Although successive owners have brought forward a number of proposals, none has been able to bridge the gap between development blueprints and development reality.
The development is likely to comprise 6 storeys of apartments over ground floor offices and car parking and will include a podium with a 'green deck' over the car parking area.
Evans Jones will provide Employer's Agent and Cost Planning services, acting as contract administrator for the design and build contract throughout the Pre-planning and Construction phases of the project.
"After being vacant for 20 years, it will be great to see this site be transformed back into use", comments Peter Belton, Head of Project Consultancy at Evans Jones.
"We are committed to working on behalf of Guinness Partnerships to develop this scheme in such a fantastic location".
Nash Partnership are the architects providing the planning, urban design and architectural work for the development.
For more information on our Project Consultancy services, you can contact us here.