Evans Jones has secured planning permission for a new bespoke nursing home in Colwall, Herefordshire.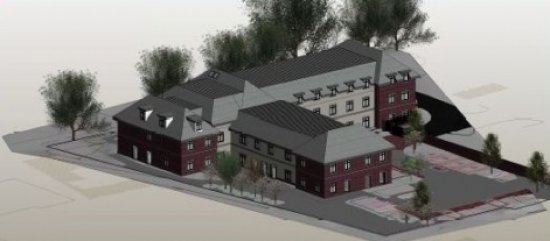 The home, which is to be situated on the site of the former Schweppes bottling plant in Colwall, Malvern, will enjoy beautiful views of the Malvern Hills. It will provide 63 bedroom nursing home accommodation, with hotel-style rooms for independent living, with communal lounge, dining, hair and beauty and activity areas.
Evans Jones obtained planning permission on behalf of Brockhampton Care Group, who already run the successful Brockhampton Court Nursing Home in the village of Brockhampton, near Hereford. The planning permission comes after carrying out detailed pre-application work with the local planning authority, Herefordshire Council, and holding a public consultation meeting with local residents.
Evans Jones are appointed project managers for the development and work will start on the site next year.