Local businesses attended an evening of all things gin and beer, at the 'Ultimate Gin and Beer Experience' event.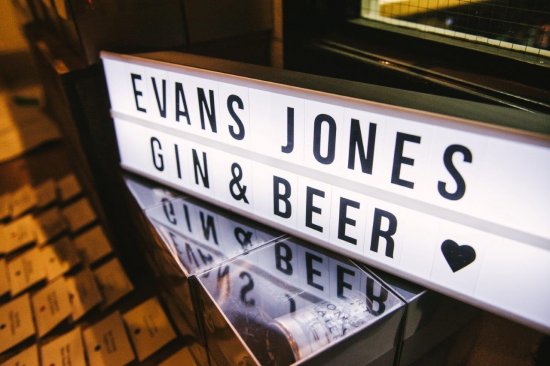 The evening was held at the renowned local micro-brewery and distillery, Sibling Gin/Battledown Brewery in Cheltenham on Thursday 8th February 2018.
A range of local businesses and clients attended the evening, including Cheltenham College, Harrison Clark Rickerbys, Hazlewoods, University of Gloucestershire, Crowe Clark Whitehill, Roberts Limbrick Architects, Knights LLP and Willans Solicitors.
Photos from the evening can be viewed here.
Guests enjoyed a tour of the distilling and brewing facilities, as well as donning their lab coats and taking part in the 'Gin Lab workshop', where they each made a bottle of gin to take home, with their own unique blend of botanicals.
Battledown Brewery Tap Beers and a variety of drinks from the Gin Bar were served, as well as live music from Ben Cipolla Band and wood-fired pizzas served throughout the evening.
Ian Eggleton, Evans Jones' Director of Building and Access Consultancy, said:
"We always try to do something a bit different in the midst of winter when the local business scene tends to be quiet. It was great that the event was so well supported and it was a great opportunity to catch up with many of our supporters from local businesses."