We all love a good read here in the EJ office. Here are some of our favourites on World Book Day.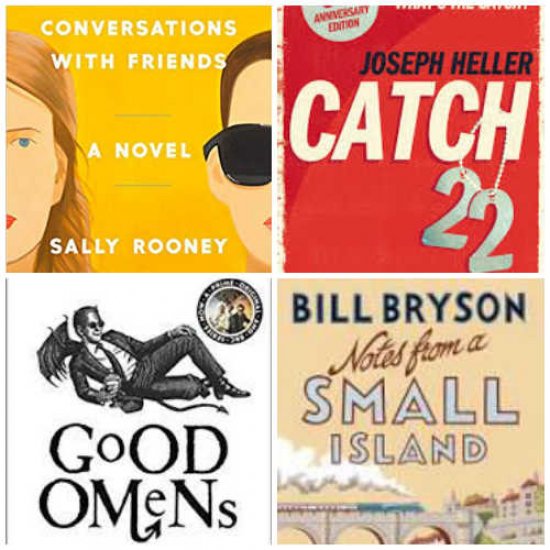 World Book Day is a celebration of authors, illustrations, books and most importantly of reading. I think we all have a favourite book and one that resonates with us and holds a special place for lots of different reasons.
So, here we go, these are our choices. Perhaps they will inspire you to give them a read or maybe just to make the time to pick up a book, at the end of a busy day.
David: Notes from a Small Island, Bill Bryson
Captured what makes Britain Great (or possibly not so great) a wonderful snapshot of a nation.
Ian: Life on Air, David Attenborough
Truly inspirational story of someone who gave up a position of power to follow his passion and as a result became a national treasure.
Jo: Conversations with Friends, Sally Rooney
I love this story of the strength of youth, growing up and the power of female friendship!
Anthony: Good Omens, Terry Pratchett & Neil Gaiman
I don't think I've laughed as much whilst reading a book, with the world created by Gaiman and Pratchett being filled with so much charm, life and humour that you get sucked into the world, with the central relationship between the two main characters providing a great heart to the book. If I want a book to just relax and have a lot of fun reading, I go for this one.
Wendy: The Da Vinci Code, Dan Brown
Gripping thriller, even if the plot verges on the ludicrous!
OR
The Borrowers, Mary Norton
Classic imaginative childhood favourite
Tony: AA Road Map!
I just love maps, I am fascinated by them. I never use a sat nav, it's got to be a proper map! There's just something great about a real map that can't be replaced by technology.
Dave: Steven Gerrard, My Story
As a life-long Liverpool fan, there was no other choice for our Quantity Surveyor, Dave Marks!
Chris: Catch 22, Joseph Heller
Darkly humorous (or humorously dark), with an unrivalled mixture of characters, silliness and genuinely moving moments.