Cheltenham College Library Refurbishment receives Civic Award Commendation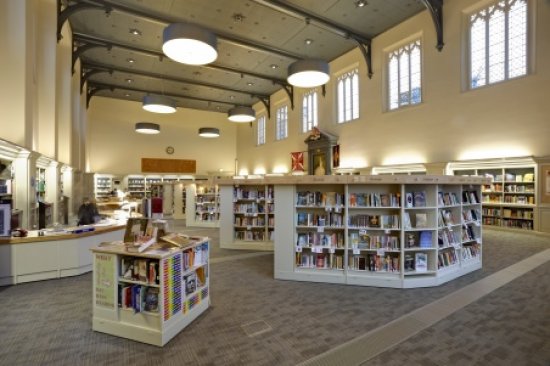 We are proud to announce that we have received a Civic Award commendation for the refurbishment of the Grade II* Listed Cheltenham College Library and Concert Hall.
The Judges reported:
"The restoration of the Library, Theatre and creation of a Green Room acknowledges the past but brings the school facilities into the twenty-first century. The innovative work provides flexible accommodation so that they can have multiple uses; in the Library the wall mounted book cases have been kept but the peninsular ones have been replaced by mobile units and the Theatre now has a retractable seating system. The floors of both locations have been reinforced, new lighting in the Library has maintained the same cross sectional area of the former chandeliers and in the Concert Hall, additional panelling created. A Green Room has been developed from a former store room where during the refurbishment an 1850s frieze was discovered and this has been renovated to form a striking feature."
The project involved the refurbishment and modernisation of the main College Library and Concert hall housed within the historic 1843 building which is Grade II* Listed.
The project resulted in the complete transformation of the Library, Concert Hall and Backstage area.
View the full case study here.
To talk to Evans Jones about a similar project, contact us to discuss your needs.