Evans Jones has successfully obtained planning consent from Cheltenham Borough Council for the change of use of a Grade II Listed building in St James Square from offices into 8 apartments.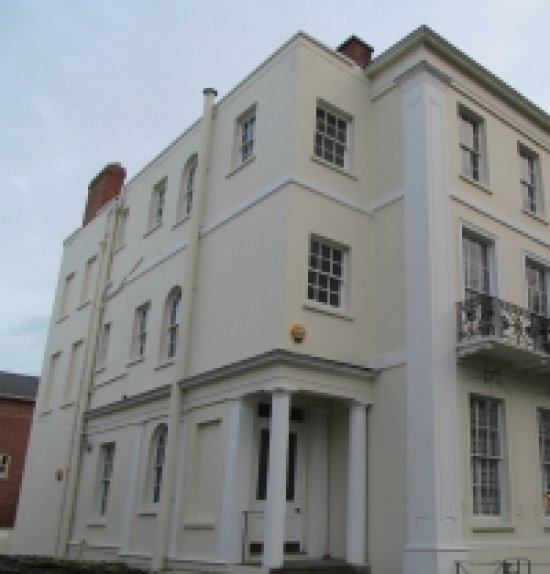 Victoria House is located in the old town conservation area of Cheltenham town centre. The existing building comprises two Regency Villas originally built for single residential occupation.
A sensitive approach to the external modifications necessary for the change of use was promoted together with careful consideration to the detailed design of the property and its relationship with neighbouring properties.
The change of use will bring much needed new housing to Cheltenham supported by improved recreational facilities for the area.
For more information about our Planning Consultancy services contact David Jones