David Jones, MD/Head of Planning, takes on the 20 Questions Challenge from Gloucestershire business news, The Raikes Journal.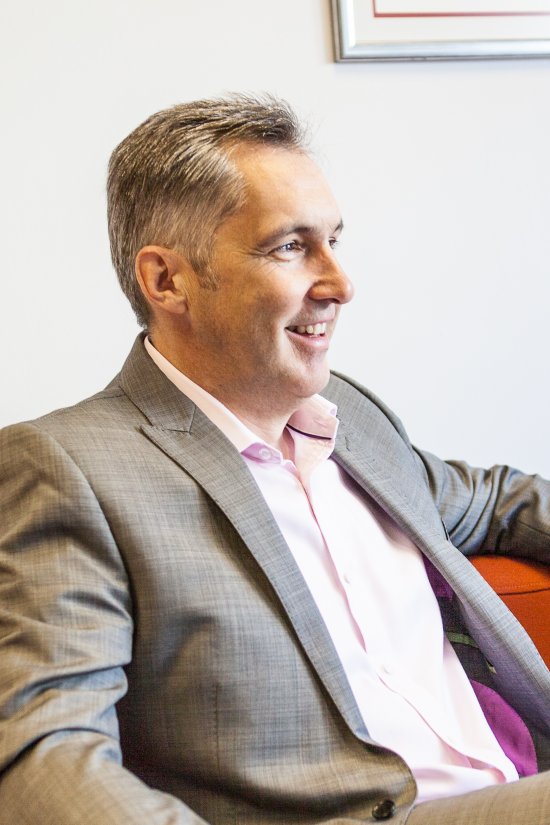 This week it is the turn of David Jones, Managing Director of Evans Jones Ltd to take on the 20 Questions Challenge from The Raikes Journal.
See what he has to say!
Q: What is your favourite film or series?
Blackadder or Life of Brian.
Q: You're hosting a dinner party and can invite any three guests from any time in history. Who would they be and why?
Ernest Shackleton, (to understand what drove him to explore in such wild and unforgiving environments) David Bowie, Elvis (both had extraordinary lives in music and would be great to understand how they achieved what they achieved).
Q: What is the best bit of your job?
Solution solving and strategising.
Q: What is the worst part of your job?
Dealing with under resourced and poorly motivated local authorities.
Q: Who was your childhood hero or the person you looked up to?
Sergeant Bilko in the 1955 TV series The Phil Silvers Show, made me laugh and I loved the way he got things sorted.
Q: Where is your favourite place in Gloucestershire?
The Cotswolds - sheer unadulterated beauty on our doorstep.
Q: What advice would you give to anyone starting out now?
Realise that nobody really knows all the answers and class doesn't matter.
Q: Was there a mistake or piece of bad luck which changed things for the better?
I don't really believe in luck (good or bad). What will be will be.
Q: What is your favourite piece of music?
Cavatina from The Deer Hunter (the Stanley Myers-written soundtrack to the 1978 American epic war drama film co-written and directed by Michael Cimino).
Q: What qualities do you look for in a new member of staff?
A: Free thinking, confident, creative and fun.
Q: What is your favourite pudding?
Apple crumble with double cream.
Q: Has the coronavirus pandemic changed how you see the world?
Yes. Realisation that material possessions and money count for little. It's the people around us that bring us joy.
Q: If it was in the name of pleasure – would it be car, bicycle, walk, run, swim?
Cycle.
Q: What is the best thing about living/working in Gloucestershire?
Diverse countryside (Cotswolds, Malverns, Forest of Dean etc - in easy reach by bike).
Q: If you could wave a magic wand to achieve what you wanted to at work, what would it be?
A ready supply of high quality staff willing to work.
Q: What's your biggest frustration?
Not enough hours in the day.
Q: If you could start again and had to do something else, what would it be?
Round the world yacht skipper.
Q: Cheltenham Festival, any of the town's others festivals, Giffords Circus, Stroud Fringe, Gloucester Rugby v Bath, Three Choirs Festival, Cirencester food Festival, evensong at Tewkesbury Abbey, or Newent Onion Fayre? And why?
Cheltenham Literature Festival – amazing to have such a diverse range of top quality writers on our doorstep. Always interesting and thought provoking (Gloucester v Bath comes a very close second!).
Q: If you had to recommend a pub or restaurant in Gloucestershire, what would it be and why?
The Kingham Plough (not strictly Gloucestershire).
Q: Where do you see yourself in 10 years' time?
Working less travelling more.
Q: What would you like to be remembered for?
A: Energetic dancing.
David Jones is the managing director and head of planning of Evans Jones Ltd, the Cheltenham-headquartered planning and property consultancy.