Evans Jones support 12 charities for 12 days of Christmas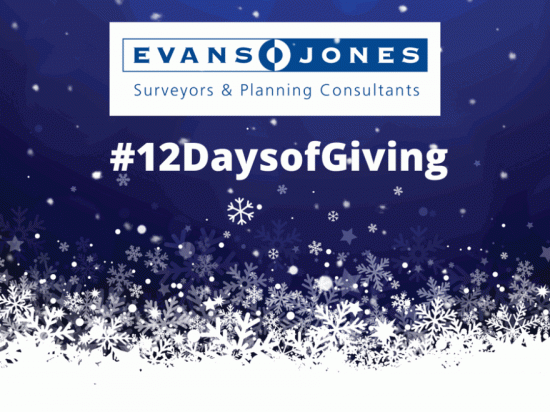 Evans Jones have given something a bit more useful to charity this festive period than 12 drummers drumming or even lords-a-leaping, maids-a-milking or the odd partridge in a pear tree.
This year has seen charities take a massive hit in their income as events and fundraising opportunities were ruled out by the coronavirus pandemic - just as many of them have seen demand for their services rises.
For this reason, Evans Jones decided to do things a bit differently this year.
We chose 12 charities across our 12 Days of Christmas campaign, making a donation to a different charity each day.
Each charity was chosen because they are local or support causes particularly affected by the pandemic.
Managing Director, David Jones said:
"We normally spend money on gifts and festivities at Christmas, but given the year we've had and the struggle for many charities and people hard hit by the pandemic, it felt like the right thing to do to give something back instead."
Evans Jones revealed each day's charity on social media and donations were made to local and national charities: